How This Veteran Earned Her BS in Psychology 26 Years Later with Drexel Online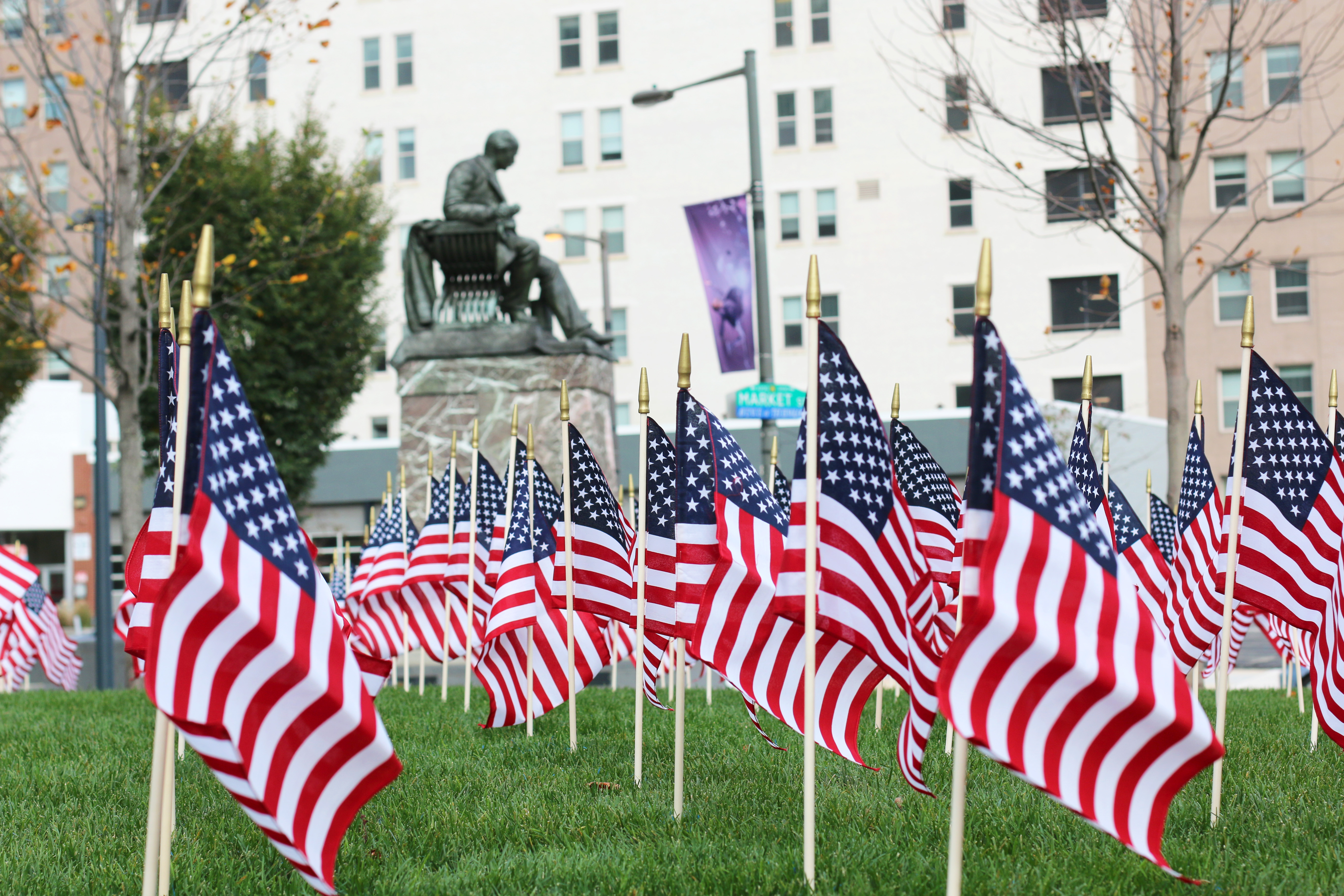 Friday, November 08, 2019
Ambition can't wait, but sometimes it can take a little longer to reach your goals than expected. Cindy Jo Voelker, a veteran and graduate from Drexel University's online BS in Psychology, found that out upon finally earning her degree in 2015, 26 years after taking her first college class. For Voelker, the road to an education was long and winding, but that just made it that much sweeter when she finally earned her Drexel degree.
Voelker joined the military in 1987 and took her first college course in 1989. Over the years, she switched degree focus several times, from criminal justice to nursing to, finally, psychology. But as her military career advanced, it became harder and harder to complete a degree. She left the military briefly when she had children, but chose to enlist again after September 11. Frequent deployments meant she often had to put her education on hold, and she attended several universities before ultimately settling at Drexel.
Voelker was diagnosed with post-traumatic stress disorder (PTSD) after her last deployment, which ultimately led her to major in psychology.
"I was like, you know, I want to be able to help my fellow soldiers who are suffering from PTSD and the stigma that's still there for those in the military who have it. That's why I chose psychology," she said. "I was doing research on online psychology degrees, and Drexel kept coming up as one of the top-rated, along with being GI Bill-friendly."
Voelker began her degree while still in the army, and was then able to concentrate on her education full-time a few years later, when she retired from military service. It was hard for those first few terms, working full time, trying to complete her coursework and transitioning out of the military. But Voelker was determined.
"You always have to work for what you want, it's not going to come easy," she said. "I knew I wanted this degree, I knew I finally wanted to finish it."
Voelkner now lives in Wisconsin with her family. In a non-official capacity, Voelker has been able to use what she's learned in class to help her fellow soldiers struggling with PTSD.
"I still have soldiers who were my soldiers who call me for help when they're having PTSD flare-ups. They know I've been there, I still go through it," she said.
Eventually, she hopes to earn a graduate degree in the field. For now, though, she's happy spending time with her family, especially her new grandchildren.
To learn more about the online BS in Psychology, click here.