Drexel University Online Graduate Kristin Duncan Talks About Her Overseas Educational Pursuits
Tuesday, February 26, 2013
Drexel University Online Graduate Kristin Duncan Talks About Her Overseas Educational Pursuits
February 26, 2013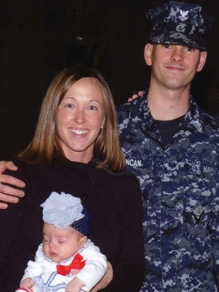 Graduate Kristin Duncan took a moment to speak with Troops to Teachers about how she pursued her education entirely online through Drexel University Online, while living overseas.
Duncan, whose husband is an active duty officer with the United States Navy, was stationed at a U.S. naval base in England while attending school online. This past December, she graduated with a Master's in Special Education.
"I never would have imagined that I could complete such a high-profile master's degree online," said Duncan. "I never felt like I missed anything studying online and it gave me the opportunity to simultaneously take care of my family."
For the full interview, read Troops to Teacher's newsletter (page 3).