Drexel University Online to Host Pennsylvania Student Veterans Conference on April 6th
Tuesday, March 26, 2013
Drexel University Online to Host Pennsylvania Student Veterans Conference on April 6th
March 26, 2013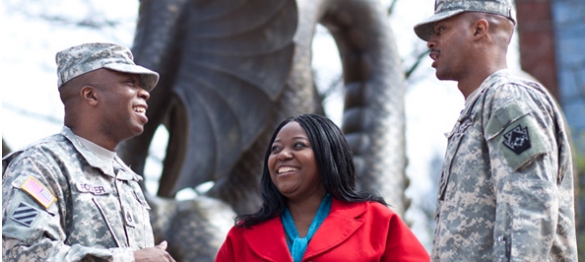 Drexel University Online is proud to be hosting the 2013 Pennsylvania Student Veterans Conferenceon Saturday, April 6th at The Hub Cira Centre, located next to Philadelphia's 30th Street Station. This year's conference theme is "Veterans leading in the classroom, on the campus, and in the community," and will feature speakers Michele S. Jones, retired ninth command sergeant major (CSM) of the Army Reserve, and the Honorable Thomas Murt, from the Pennsylvania House of Representatives.
"America's student veterans are certainly an important part of campus life, bringing knowledge and strength to the on-campus and online classroom, and giving us their valuable leadership skills in the community," said Mary Dignan, military support specialist at Drexel University Online. "Our student veterans are truly peak learners, and we're excited to be hosting the Pennsylvania Student Veterans Conference to assist them in their educational and professional endeavors."
Open to all student veterans across the country, the free conference will include breakout sessions on topics such as career opportunities, strategies for success, and creating an active veterans club on campus. Attendees will have the opportunity to strengthen their interviewing skills and meet potential employers through a speed networking and interviewing session and take advantage of one-on-one resume review consultations.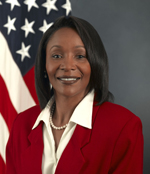 "Drexel has opened this conference to all student veterans in the community, not just Drexel students, which is truly phenomenal," said Jones. "Helping veterans through education deepens and augments the multitude of experience, skill sets, and life skills that veterans have. Combining those elements not only enhances the veteran, but enhances families, communities, and the workforce."
Jones was the first woman selected as class president at the United States Sergeants Major Academy (Class 48) and the first woman to serve as a division CSM, culminating as the first woman to serve as the CSM of any of the Army's components, active or reserve. Prior to her retirement, she held the highest noncommissioned officer position of any woman in the Army. Between July 2009 and December 2012, Jones was a member of the Senior Executive Service, appointed under the Obama administration.
"The brave men and women who have served our nation deserve more than just a thank you when they return home," said Murt. "Our nation must do a better job of caring for these warriors and ensure that they have the educational benefits they need to go to school or obtain the vocational training they need to live successful and fulfilling lives."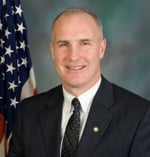 Murt represents the 152nd legislative district and is currently a part of the House Committee on Veterans Affairs & Emergency Preparedness. 
As a veteran, he advocates for Pennsylvanians who have served in the armed forces and has supported programs to increase veterans' benefits in areas such as employment, education, and job training. Murt has also worked diligently to ensure that veterans who suffer from Post-Traumatic Stress Disorder (PTSD) receive the healthcare they deserve. 
Murt served in the U.S. Army Reserve from 1990 to 2008. He was called to active duty in 2003 and served in Iraq with the U.S. Army's elite 4th Infantry Division. For his service in Iraq, Murt received the Army Commendation Medal and was nominated for the prestigious Humanitarian Service Medal.
"I commend the entire veteran support staff at Drexel University Online and Drexel University for coordinating a conference for student veterans in Pennsylvania," said Joshua Lang, student veteran. "It is truly amazing to witness first‐hand how much the level of support for student veterans has increased over the last two years. The networking experiences during this conference will serve as a valuable resource to connect potential employers, schools, and student veterans."
For more information and to register for Drexel University Online's 2013 Pennsylvania Student Veterans Conference, please visit our PSVC page. Also, follow the conversation on Twitter at #DrexelPSVC.