Drexel grad uses ABA degree to better lives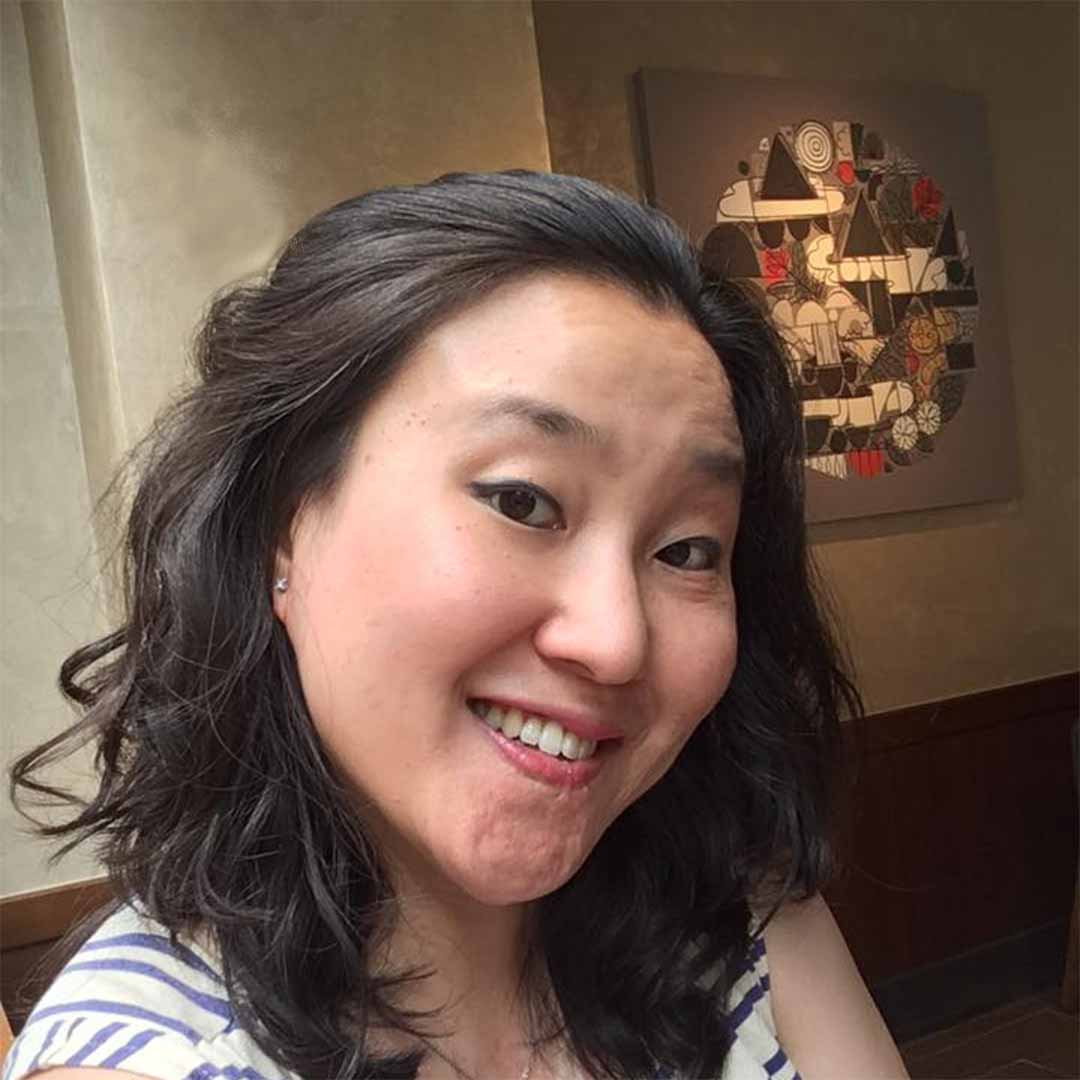 Sunday, October 01, 2017
Sarah Chung, a 2017 graduate, wasn't exactly a natural fit for Drexel University's online MS in Applied Behavior Analysis (ABA). Sure, she had a college degree and plenty of work experience…except her area of expertise was theatre arts.
"That's something unique about me, very unique," Chung said with a laugh. "Most people who are doing ABA programs usually have an education background or a psychology background. I'm probably the only one [out of my Drexel classmates] who was from a non-related department."
Chung was working in theatre arts administration and management when she hit a crossroad in her career. "I had some career decision making to do," Chung said. "I was thinking about where I could go, what I wanted to develop about myself. I either had to do grad school for theatre management or something else. I decided to do something else."
The question was what that "something else" would be. As a child, Chung suffered from health problems linked to an undiagnosed medical condition (today, that condition is called PHACE Syndrome). As an adult, she wanted a way to support children who needed extra help, just as she did when she was young. Her therapist suggested that she think about doing social work, and Chung eventually become a therapist herself.
Chung began researching social work programs and found herself drawn to those that had specializations in special education. This, eventually, lead to her discovery of ABA programs. Chung was accepted into Drexel's online program and began in the fall of 2014.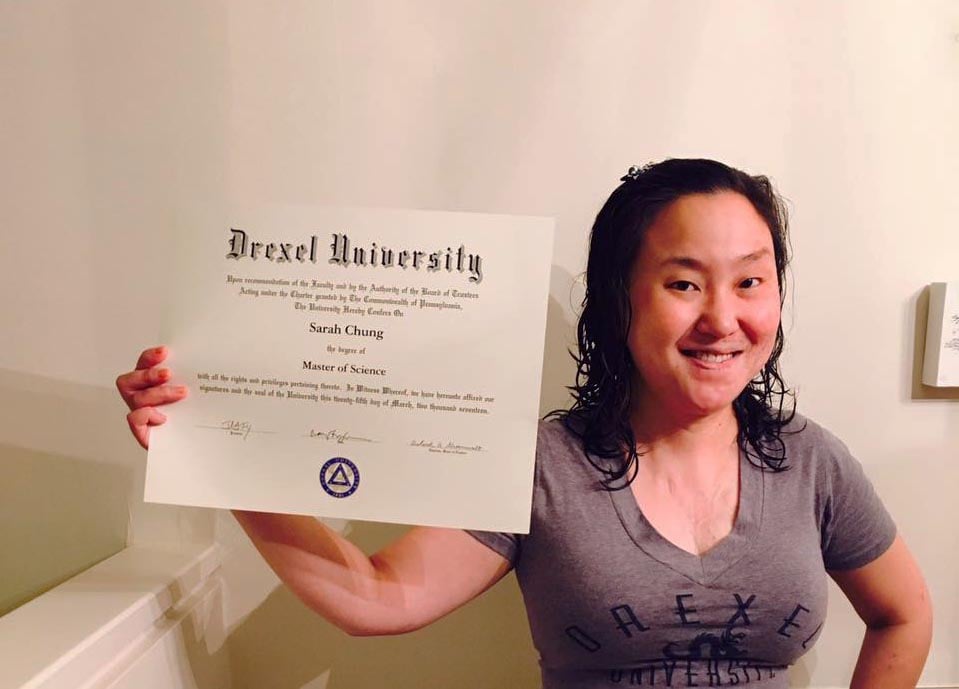 Chung sees a lot of herself in the children she works with and thinks the applied behavior analysis field echoes her own experience. "We work on helping people improve their behavior in the future…the behavior that affects their lives. That lies perfectly with my life philosophy," she said.
"I've been that child who was sort of always sick, who was born with a less than 70 percent capacity as compared to other people. It makes you think, 'Wow, I have less.' But I say this a lot, which goes hand-in-hand with applied behavior analysis: it's not what you have, and it's not what you are. It's what you do that matters. And that's why I like my program."
Chung is currently a Lead ABA Therapist and Registered Behavior Technician at ABA2Day Behavior Services. She began working at ABA2Day as an independent contractor back in 2015 while still enrolled in her master's program and considering options for her practicum. Chung just sat for her BCBA (Board Certified Behavior Analyst) exam, and if she passes, she'll be eligible for a promotion. 
For Chung, Drexel's program was a game-changer.
"The concepts that I learned, we use them every day here. I teach them every day with new therapists. I learned everything from my courses," Chung said. "The program really prepared me for my job. Because our program includes practicum, you will be prepared. It's not about just principles…you'll have a balanced experience at the end of the day." 
Chung has one piece of advice to new ABA students: keep your options open. "My advice would be to take time to explore. One of the things about ABA is that we have a lot of job options afterwards...keep your eyes open to opportunities."