Through the Prism: Conquering Technophobia and Master Online Technology and Learning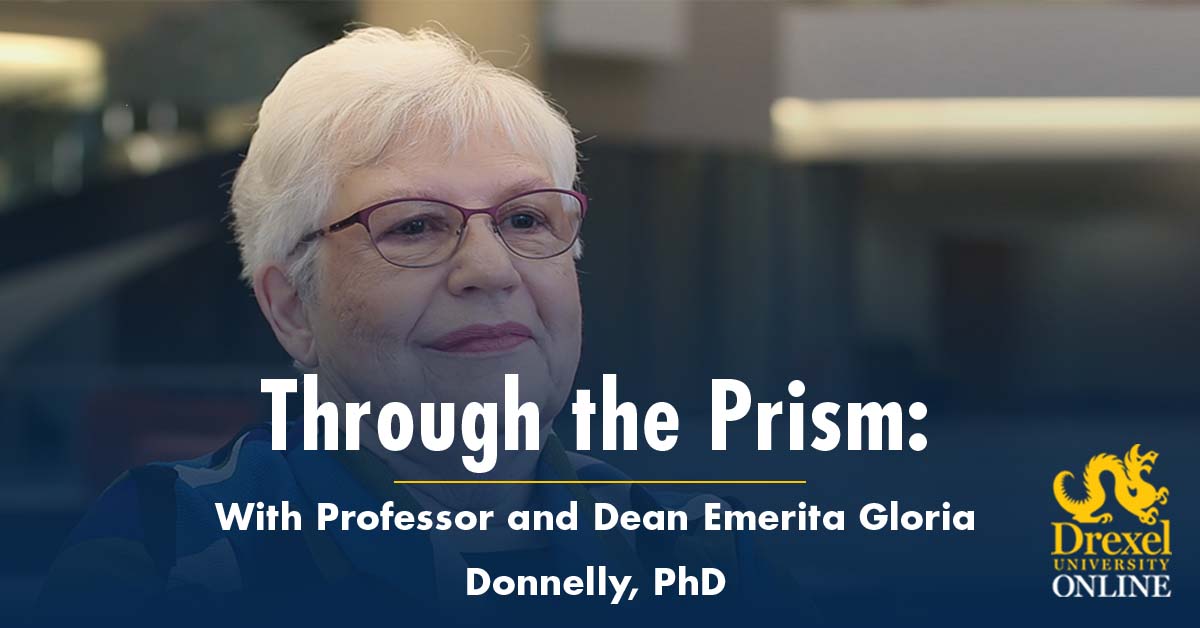 Wednesday, May 15, 2019
In this continuing series, "Through the Prism," Professor and Dean Emerita Gloria Donnelly shares insight, laughs, stories and tidbits in her own words.
I am old enough to remember the big, black telephone that sat on our dining room windowsill and rattled the glass when it rang, and my father's first mobile phone that weighed two pounds and had a long, pull-out antenna. I remember the first time I taught online more than 20 years ago, with all content delivered by a clunky email program, a discussion board mechanism that somehow connected to email and three in-person meetings woven throughout the course. I secretly believed that students could not possibly learn unless they had in-person sessions with the teacher. I realized my error and my egoism when, during the last class, one of the students asked if the in-person meetings could be eliminated. "I've learned so much in this online class and not only about the subject matter but about how to use technology." We have come a long way in the development and use of technology in online learning over the past few decades, not only in the speed and ease of accessing information, but also in mechanisms that connect learners to one another even in unique global classrooms.
Think about it! You are pursuing a degree online. Each term, you are enrolled in a few online courses whose content will greatly expand your knowledge and skill base. But there is something else you are building through your online coursework – the expansion and sophistication of technology skills; comfortably navigating through a learning management system where your online course resides; participating in asynchronous discussion boards that archive all student posts for future retrieval; attending lectures and discussions through a real-time meeting function built into the course; requesting individual office appointment with your instructor through a specific "meeting" technology embedded in the course; and learning how to voice over your own power points and present them in a synchronous meeting or post them in your course for others to access.
And that's not all – you will learn to create a video of a business or clinical dilemma, just sitting in front of your own computer, and upload it to your course for your class to view and comment. You will also learn to check the originality of your paper assignments so you can revise before submitting to avoid inadvertent plagiarism. Online learning is not just about the convenience of learning from home on your own time, it is also about honing technology skills that will serve you well in the workplace.
In my meetings with prospective online students, there are always a few who take me aside to confess that technophobia has prevented them from enrolling. My message to prospective online students is that online learning is double-duty learning, course content plus increasing technological sophistication and there is always that 24/7 "help desk number" to get you through the glitches. Enroll in an online program, it is the best investment you will ever make!