Through the Prism: Improving Writing Assignments Part II: Understanding and Using Feedback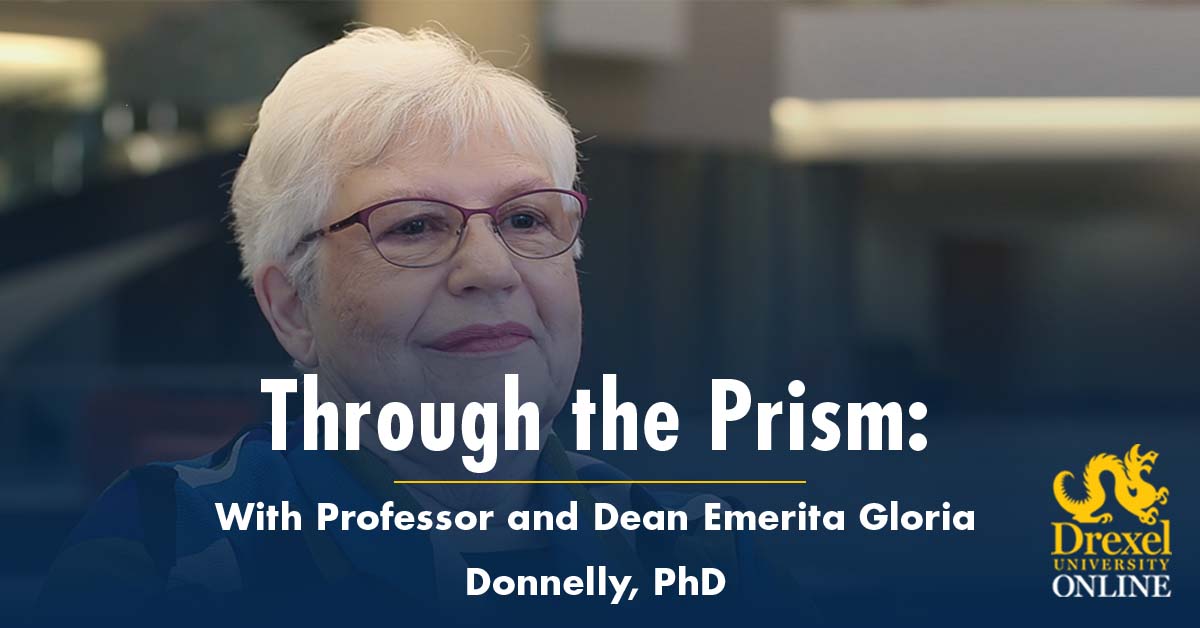 Monday, March 11, 2019
In this continuing series, "Through the Prism," Professor and Dean Emerita Gloria Donnelly shares insight, laughs, stories and tidbits in her own words.

Part II: Understanding and using feedback
How do you know that feedback on an assignment is appropriate and useful? When a teacher lists what you did well, where you fell short and where you can improve, you make a choice – either heed the feedback, explore what it means and devise a plan to improve, or let your emotions dominate – feel diminished, angry and even vengeful – missing an opportunity to reflect, explore and acquire new skills.
Here are a few guidelines to assess the feedback you are receiving and how to use it.
Feedback should always be respectful and constructive.
Giving feedback on an assignment is never a license to insult or disparage students. If a teacher is marking up your paper with insults or disparaging phrases, i.e., "idiotic remark," "stupid recommendation," let the teacher know that "respect" is important to you and that you need to know the basis for any negative comments to learn and improve.
Feedback should not be restricted by "rubrics."
Some teachers use rubrics or performance metrics to grade papers. Rubrics frame how the teacher will assign or deduct points for content, grammar, format or other criteria specified for the assignment. Rubrics can be general, i.e., 20 points for this section of the paper, or specific, 2 points for each grammatical error. If you do not understand how rubrics were applied to the evaluation of your assignment, ask the teacher to explain. It is your right to know the thinking behind the teacher's evaluation and judgment of your work.
Feedback should make you think about what you wrote.
One of the joys of teaching is interacting with students, even through their written assignments. I use comment boxes or direct editing to let students know that they made me think differently, reminded me of a similar experience or that they are pursuing an interesting line of thought that reminds me of a scholar/writer unfamiliar to them. I like to give students insights from my 50 years of clinical and educational experience that are prompted by their writing. I compliment students if their writing has convinced me to think differently about an issue; the highest compliment a teacher can pay. And, I encourage them to keep writing with an eye to future publication.
Feedback should guide you to resources for improvement.
If a teacher recommends that you visit the University's Writing Center to improve your organization, grammar and syntax, do it! Writing Center staff will specifically diagnose your writing difficulties and offer strategies and resources to improve. Even those of us who regularly write and publish search for resources to hone our skills. For example, among my collection of writing improvement books, I highly recommend Edit Yourself: A Manual for Everyone who Works with Words.1 This handy paperback includes before and after descriptions of how to move from the passive to the active voice; write shorter sentences; and organize sentence flow. Finally, the Internet is a treasure trove of writing assistance. Just for starters, visit this Writer's Digest site for a 10 minute review of your assignment before submitting.
Finally, look for patterns in your teacher's feedback so that you know where to focus improvement efforts. Feedback is the currency of education; if you do not receive it in healthy doses, you are not getting your tuition dollars' worth.
References:
1.Ross-Larson B. (1996) Edit Yourself: A manual for everyone who works with words. New York, NY: W.W. Norton and Company.
2.Royal B. (December 15, 2010) How to improve your writing style in 10 minutes or fewer. The Writer's Digest. https://www.writersdigest.com/writing-articles/by-writing-goal/improve-my-writing/brush-up-on-your-style-in-10-minutes-or-less , accessed March 6, 2019.