Traditional Colleges Embracing Online Growth
Tuesday, March 12, 2013
Traditional Colleges Embracing Online Growth
March 12, 2013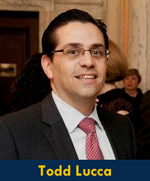 Todd Lucca, senior vice president of Drexel University Online, will be speaking at Credit Suisse's 15th Annual Global Services Conference.
Lucca will be a part of the "Traditional Colleges Embracing Online Growth" panel, discussing the merits of online education and how it plays into the mission of traditional universities. 
The panel will also be discussing motivating factors behind traditional universities going online, including such reasons as improving the student experience, expanding access to education, enhancing the societal impact of education, and driving institutional sustainability.
More than 6.7 million students were enrolled in at least one online course through a university during fall 2011, according to a January 2013 online education report by the Babson Survey Research Group and College Board.