Troubling Trends: Nationwide Shortage of Qualified Faculty – ADVANCE for Nurses
Monday, March 18, 2013
Troubling Trends: Nationwide Shortage of Qualified Faculty – ADVANCE for Nurses
March 18, 2013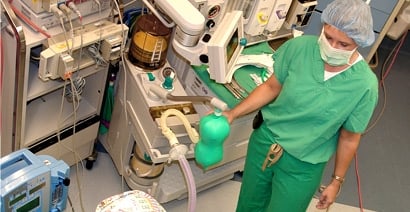 College of Nursing and Health Professions' Dr. Al Rundio recently spoke with ADVANCE for Nurses about a nationwide shortage of qualified healthcare faculty. Rundio discussed the current climate and how Drexel is addressing the issue head on with an online master's program in nursing education and faculty.
While the deficit of qualified nurse educators is dire in many parts of the county, Rundio is encouraged by a surge of interest in academia as a career among new nursing students. 
Drexel has responded by meeting student needs with such creative programs as the nursing education and faculty program. Drexel University Online's master's program specifically prepares nurses to be educators.
To read the rest of ADVANCE for Nurses' article, please click here.