EdD Alumni Trade Their Corporate Jobs for a Life of Teaching and Education Policy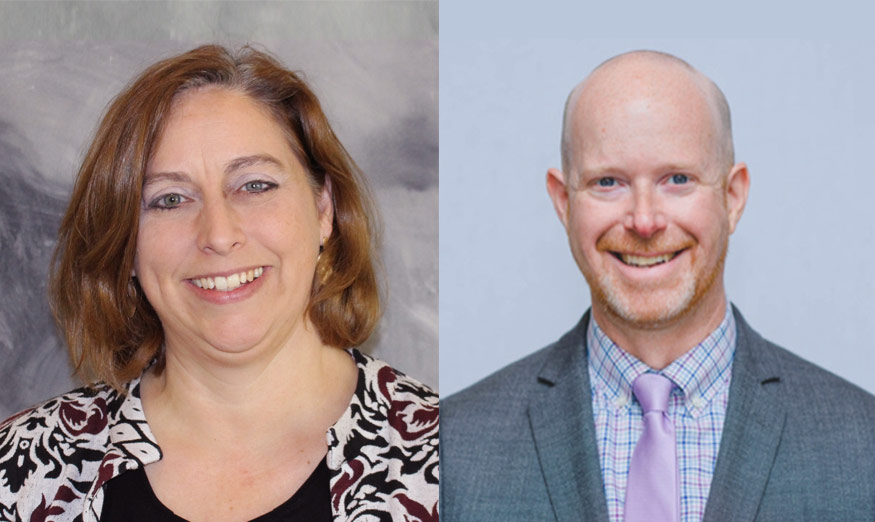 Wednesday, October 28, 2020
It's not every day that a professional with a good job in the corporate world decides to make a big career change. Especially when that change involves trading in the board room for the classroom. But two Drexel EdD in Educational Leadership and Management alumni, Julie Shaw and Todd Brown, did just that.
Shaw originally graduated with a bachelor's of science in biology, and went on to work at a small educational startup company. She found success there, and became a director of business development. Though she was working on the business end, Shaw credits this job with kick starting her passion for education and working to support teachers. Finally, after 10 years at her company, Shaw decided to give up her job in the private sector and return to school to become a teacher in her early 30s.
It wasn't an easy decision. Shaw knew her salary as a teacher wouldn't be comparable to her salary in the private sector. But for her, it was worth the tradeoff. Shaw was already spending much of her time volunteering with organizations that supported students. It was just a matter of making her passion a full-time career.
"I finally just looked at my husband and said, 'you know, I just love the interaction I have with these kids. I love what I'm doing in the private sector with teaching teachers. I just need to be a teacher," she said.
Shaw spent over 13 years in the classroom as a teacher. During her time as a teacher, she watched one new policy after another become implemented. Shaw felt that these policies, which directly impacted education at the classroom level, were not always supportive of the school mission. She started getting involved in her teacher's union to advocate for teachers. This eventually led her to Drexel, where she was attracted to the EdD program's specialization in education policy.
Shaw is currently working as a consultant who supports all levels of school systems at integrating trauma-informed practices into the classroom. "I want to help teachers realize what it looks like to break down these very real barriers kids are coming into the classroom with," she said.
Brown majored in economics and modern languages, and spent a few years after college working in the business sector. But he soon realized that he wasn't satisfied with his life in the business world. "I was finding that the kind of work I was doing was not giving me the kinds of rewards or the fulfillment that I was hoping for," he said.
So, Brown decided to try something else. He completed a master's of education and became certified as an elementary school and special education teacher. He worked as a special education teacher for 14 years before getting his special education supervisor's certificate, eventually becoming a special education supervisor in the Philadelphia suburbs.
Brown had always dreamed of pursuing his doctorate. He found his way to Drexel, where he decided to concentrate on education policy.
"Being that I work in special education, it's a highly-regulated sector of education. I think I just realized that the work that I do, and the work that my staff does, is directly impacted by policy at the federal, state, and local level," Brown said. "I wanted to gain the skills to really be able to analyze how policy affects us, and how we can make a difference in advocating for new and different policies."
Brown credits his EdD in helping him bring a valued perspective to his current role. In the future, he hopes to use his experience and his degree to move into a director-level position for a school district.
To learn more about Drexel's EdD, click here.