New Constructs: Meet the Director of Drexel University's Construction Management Program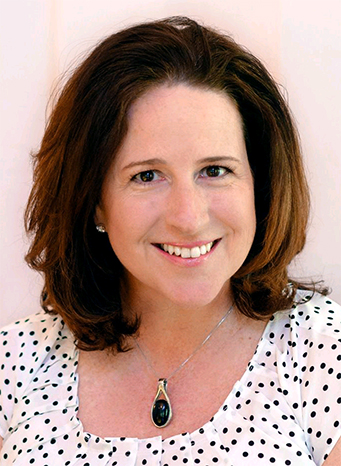 Friday, November 20, 2015
Christine Fiori is home.
And the new program director and clinical professor for the College of Engineering's Construction Management program is certainly happy to be here.
After spending nine years at Virginia Tech, where she most recently served as associate director of the Myers-Lawson School of Construction, Dr. Christine Fiori followed life's unpredictable path back to Drexel University this fall.
Fiori, who received her B.S., M.S., and Ph.D. in civil engineering from Drexel CoE, didn't envision herself coming back to Drexel nearly two decades after she left.
"I never even saw myself in academia," said Fiori, who served in the Air Force and spent time stationed in California and Colorado following graduation. "I had a mentor who told me that I belonged in teaching. He convinced me to apply to Arizona State."
Fiori got the job and taught at ASU until coming back to the east coast to join the Myers-Lawson School of Construction faculty in 2007.
Back Again
But Fiori, a New Jersey native, started seeking an opportunity to move back home to be near her aging parents.
Coincidentally, another dragon was looking to go back home. Fiori's predecessor here at Drexel was looking for an opportunity to return to Virginia Tech, leaving a vacancy at just the right time.
"When I heard about this opportunity with construction management, I thought 'this is absolutely perfect,'" she said.
Jumping In
When she started her new position on Sept. 1, Fiori was greeted with many familiar faces and an impending accreditation visit.
"Getting through the accreditation visit was fun in a weird way because you get a really good sense of how your curriculum is set up. It was a blessing in disguise because I didn't have a choice. I had to learn," she said.
With the visit complete, Fiori can turn her head to the future.
"I see a couple of the initiatives that we're working on really distinguishing Drexel from other programs," she says, referencing potential plans to make the undergraduate program increasingly digital, refresh the master's program and create modules for specific industries. "The scope of this is so broad that it will put us on the map."
Fiori cites both Drexel's campus in Philadelphia—a city with robust roots in the construction field—and it's sophisticated online programs as factors that make Drexel's Construction Management program unique.
"What will differentiate us from other programs are the options, online and on-campus," said Fiori. "Our online courses will be Discovery Channel quality. People will be blown away."
Perhaps the key advantage lies in the stellar level of instruction.
"All of our faculty members have owned firms and they're here because they want to bring their experience to students. They're non-traditional academics, but they know how to teach."
Student Pride
While coercion brought Fiori to academia, it's the seemingly little moments that kept her here.
Former students regularly reach out to share news of their successes and to extend a sometimes belated or unexpected thank you.
"I think that's what I love about academia and engaging students. It's moments like these when I realize this is where I want to be."