Think Outside the Shop: Where Fashion Meets Academia
Friday, November 17, 2017
Think fashion is just the dress you pick up at your local mall? At a recent symposium held at Drexel University, fashion scholars from around the globe came together to share research and challenge the commonly accepted role of fashion in today's culture.
Called "Fashion and Media: History, Style, Design & Art," the symposium featured panel discussions examining everything from fashion in the age of social justice movements to historical fashion consumption to how modern-day witches in Salem, Massachusetts use fashion as identifiers. The weekend-long event kicked off with a panel on fashion and the media, where participants tied art history, current branding tactics and trans identity into the discussion.
That panel was introduced by Dr. Joe Hancock, the program director of Drexel's new online MS in Retail and Merchandising. Beginning Winter 2018, the program is designed to help career changers and industry professionals alike look to the future of retail while building on their business and branding knowledge.
To teach retail, you have to know retail. That's why the faculty includes plenty of professors who have spent years in the retail industry, including Nicole Carter, an assistant manager at Shinola, and Hancock himself
Carter is a Drexel grad who majored in fashion design before entering the retail world. Beginning in the spring, Carter will teach online courses focused on selling techniques and strategies, as well as brand management. For Carter, the MS in Retail and Merchandising program offers students the opportunity to learn career-relevant skills while focusing on retail trends, the rise of e-commerce, and the digital revolution. And that, she thinks, will be a big benefit for the industry.
"I don't think retail is going anywhere. It's still a big industry. I think retail needs innovative, thoughtful leaders," Carter said. "That's the biggest problem that we're facing right now in retail. Stores and brands, they need to change with the times. They need people who can bring a new and fresh mindset with them. You have people who have worked in retail for decades, and they're kind of stuck in the past. And what has worked in the past is not necessarily going to work in the future. We need students to come out with the information and the know-how to help change and reshape the retail industry."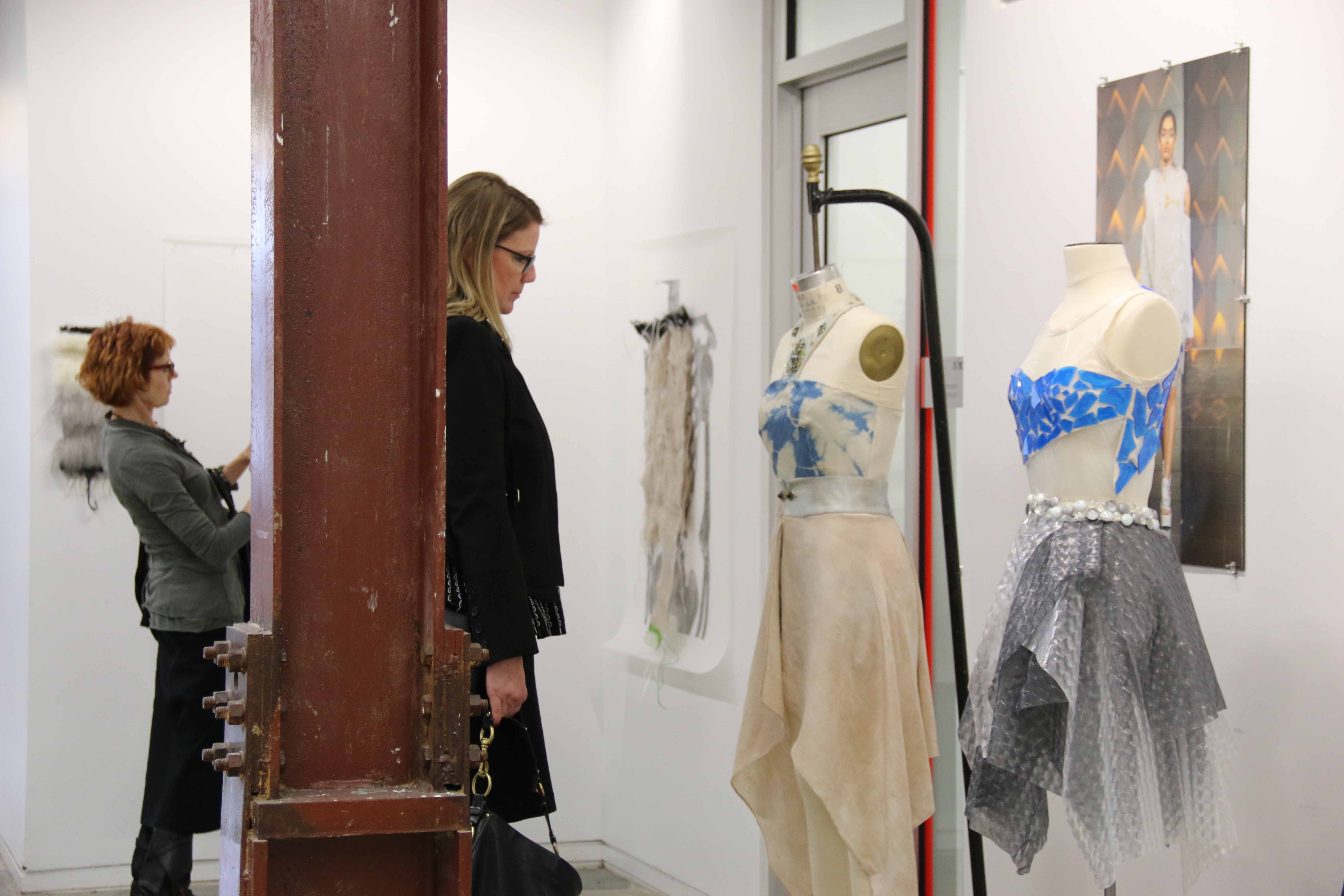 Hancock has been involved in the world of retail since high school. After earning an undergraduate degree in apparel merchandising, he went on to earn a master's degree in the same field and ultimately completed his PhD in consumer sciences (he even did his dissertation on cargo pants!) His retail experience has involved working for The Gap, the Limited brand and Target.
Having spent years in the field before leaving to focus on academia, Hancock knows just how difficult (and rewarding) the retail industry can be. However, he still finds himself having to correct the misconceived notions others have about working in retail.
"I think the misnomer is that people look at retailing as just that sales person. But that's not all retail is. Retail is a career path…Retailers are the people driving the business," Hancock said.
This ethos drives the online master's, which was intentionally created with the needs of a unique student body in mind. Whether a student is a newcomer to the field or has worked in retail for years, the courses are designed to be customizable to the interests and familiarity of each individual student. Even the program's final project can be tailored to the student, and can be anything from a traditional written paper to a film or any other form of media. Best of all, students new to the field don't have to worry about taking intro courses or earning deficit credits. They can jump right into the program, regardless of their background.
According to Hancock, though, what really differentiates this program from others on the market shouldn't be a surprise to anyone familiar with Drexel: an emphasis on emerging technology.
With an eye to the future of retail and technology's role in it, students will get an in-depth look at the technology top retailers are employing today. Think virtual reality and clothing shops with more gizmos than Apple stores. Students will be kept abreast of the latest retail tech trends while figuring out how to employ these techniques into their own businesses. With a mix of the business techniques of today and a look at the technology of the future, students will leave the program prepared to usher in the next phase of retail.