Drexel Grads Take Careers Around the Globe
Tuesday, August 08, 2017
Tennis great Arthur Ashe once said, "Success is a journey, not a destination."
Lee Alex Russler and Gianna Succi, alumni of Drexel's online MS in Global and International Education program, both earned their degrees from Drexel University's School of Education; however, they each traveled a very different route to get where they are now.
Prior to enrolling at Drexel, Succi was working as a language instructor, taking on any temp work she could get. Naturally, she figured a master's degree would be the next step up in her career.
Russler, who already had a background working with international students, felt a similar need to earn an advanced degree. "A lot of the positions wouldn't even allow me to interview without having a degree in the field," admitted Russler, reflecting on his career path.
But by the time Succi, Russler and their classmates received diplomas, they knew they were walking away with much more than just a degree.
"As my education progressed, my career was able to progress at the same time," said Succi.
Gianna Succi
While studying online, Succi traveled abroad to Mexico, Italy and Brazil, where she completed her capstone project while also taking on a full-time job. She insisted, "I didn't feel like I was disconnected from the program." Succi credits the flexibility and willingness to embrace technology on the part Drexel's School of Education faculty for her ability to ask questions, receive prompt feedback and ultimately finish her capstone project.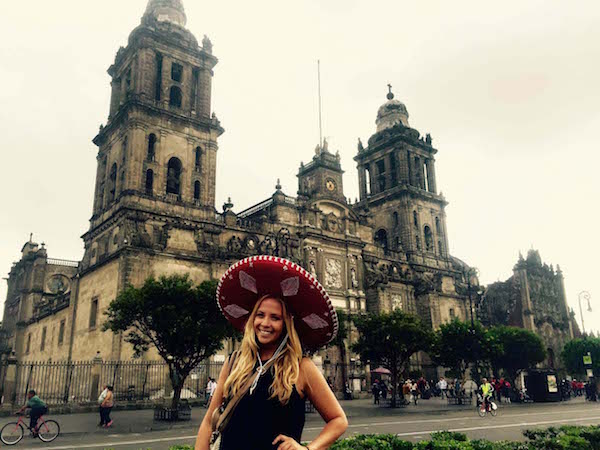 Lee Alex Russler
Meanwhile, Russler began the program in New York before moving to Korea and, eventually completing the program in China. All the moving only enhanced his education.
"The moving around was tied in with my work which tied in perfectly with the program, so I was able to apply a lot of the stuff I was doing overseas with students to a lot of the coursework," he said.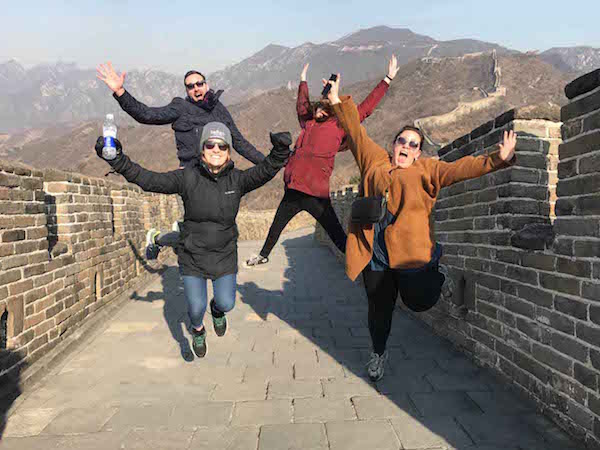 (Russler: Back, left)


The Journey Continues
As for their current "destinations," both Succi and Russler continue to take their graduate degrees and industry expertise wherever they go. Succi works as an international admissions counselor and recruitment specialist at The American University of Rome and spends 6-7 months a year traveling internationally to recruit students from Latin America and Asia.
Likewise, Russler works with universities to recruit students internationally as the director of programs at Linden Educational Services. He plans to move to China by the end of the year to begin a new journey with his fiancé.
All around the world, program graduates continue on their unique journeys. Some launched into leading careers in international organizations, non-profit and for-profit organizations, while others excel in corporations, government agencies' educational and training divisions and even politics.