Low-Residency MFA in Creative Writing
A Master of Fine Arts (MFA) in Creative Writing should be more than just a writing workshop. It should prepare you for your post-degree career while giving you the space to grow and develop your own unique writing voice. Drexel University's two-year, low-residency MFA in Creative Writing is designed with the university's commitment to experiential and career-focused education in mind. Online workshops, reading tutorials, and one-on-one packet exchanges with notable published writers will help you deepen your understanding of your craft, while residencies and an emphasis on learning teaching pedagogy will prepare you with the skills and connections you need to succeed after completing your creative writing degree.
Drexel University is closely monitoring external events and will post updates if changes should occur to the MFA in Creative Writing's in-person residencies or teaching assistantships. The Drexel MFA course of study is fully adaptable to remote-learning.
What is an MFA in Creative Writing?
Designed for aspiring writers, an MFA in Creative Writing empowers you to enhance your creativity, while sharing and developing your work within a supportive academic community. Through workshops, residencies, and literary courses, you'll receive feedback from your peers and professors, gain insight about the world of professional writing, and work toward creating a publishable product.
What Is a Low-Residency MFA In Creative Writing?
There are three different types of MFA in Creative Writing programs: a traditional MFA, a low-residency MFA, and an online MFA. A traditional MFA takes two to three years and is completed entirely in person. Because of the rigorous schedule and, in some cases, teaching obligations, it can be extremely difficult to complete a traditional MFA and continue to work full-time.
A low-residency MFA lets students complete much of their coursework online, allowing them to attend the program remotely. Unlike an online MFA, which is completed entirely online, a low-residency MFA requires students to attend a few in-person residencies throughout the program. This gives you flexibility in completing your coursework while still benefiting from the workshop and networking experiences of a traditional MFA.
MFA in Creative Writing Program Features
You'll take a concentration in fiction writing as well as electives in areas such as YA and creative non-fiction
The majority of your creative writing coursework can be completed online to accommodate your busy schedule and distance learning needs
Opportunities to learn from award-winning writers such as Sadeqa Johnson
Optional in-person teaching assistantships let you gain experience and a salary that can be put toward your creative writing degree

Receive instruction and mentoring in teaching composition
Teach up to four courses in year one, and five courses in year two
Gain experience in multiple course delivery modalities: in person, hybrid and online
Upon successful completion of the pedagogy track you will receive a letter documenting your teaching experience while at Drexel

Drexel aims to offer the most civically engaged MFA in the country, using storytelling to effect change, build community, bring joy, and widen opportunities for expression in marginalized populations

Take part in elective study abroad experiences like the Haiti Creative Writing Intensive, which focuses on understanding the role of creative writing in creating grassroots change, and the Bioko Creative Writing Intensive at the Biodiversity Research Station in Equatorial Guinea, which highlights writing about the natural world
Participate in the one-of-a-kind Drexel CHOP Story Medicine Collaborative, located in the Ryan Seacrest Studio at Children's Hospital of Philadelphia, which uses original scripts, live performance, and cutting-edge animation to deliver imagination programing to hospitalized and terminally ill children
Additional creative writing opportunities are available with military veterans, incarcerated men and women, and hospice patients

Additional study abroad opportunities include an optional 6-day creative writing retreat in Collioure, France
Residencies for Creative Writing MFA Students
Throughout the MFA degree program you'll participate in three, five day in-person residencies where you'll meet with authors of distinction, professors, and classmates for workshops, craft talks, and community building.
The Inaugural Residency
Students convene in early October for a five-day orientation and intensive craft residency. You'll meet with mentors and develop a customized plan for your own course of study. Past visiting authors included critically acclaimed novelists Jamie Ford and Chris Bohjalian.
Timing: October
Fee: $650 — Includes all breakfasts and some lunches. Transportation and lodging not included.
Recommended Lodging: The Study — Approximately $199 per night, plus tax
The Professional Residency
A distinctive factor of the Drexel MFA is the designated professional residency. The residency is designed to forge professional ties and gain real-world perspective on the publishing and producing industries.
You'll convene in New York during spring break of the first year to meet with publishers, agents, and editors. Visiting authors Ann Garvin and Erin Celello of The 5th Semester will provide unparalleled education on the business side of publishing for emerging authors. This education includes active discussions on the current publishing landscape, instruction on pitching, synopsis, and query writing, and creating a plan for making your publishing dreams come true. Ann and Erin will also provide intimate access to agents and editors in a low-pressure environment.
Timing: April
Fee: $1,000 — Includes all breakfasts and some lunches. Transportation and lodging not included.
Recommended Lodging: TBD — Approximately $250 per night, plus tax
The Graduation Residency
The culminating residency takes place on Drexel's campus. It consists of writing workshops, individual craft meetings with mentors, career modules, and a celebration of students' thesis work. Bestselling author Lisa Wingate will be this year's visiting author.
Timing: June
Fee: $650 — Includes all breakfasts and some lunches. Transportation and lodging not included.
Recommended Lodging: The Study — Approximately $199 per night, plus tax
Residency fees, lodging, and transportation are not included in the price of tuition. All prices are subject to change.
Archived MFA in Creative Writing Webinar
What Our Creative Writing Gradaute Students Say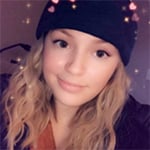 Grant Opportunity
Story Medicine is a community-based learning course where Drexel University students create original entertainment and enrichment materials for hospitalized children and for kids living with illness or disability. One $1,000 grant will be awarded to an MFA in Creative Writing student whose original story is selected for the Drexel Story Medicine story archive.
Submission Details:
The original story should be written for a young audience (5-16) and be between 1,500-2,500 words. The story can be targeted toward either younger or older children.
The story must feature a child with illness or disability in the main role. The child's illness or disability need not be the focus of the story, but should be one facet of the protagonist's identity.
The story must be submitted by June 15, 2021 to Nomi Eve, Program Director at nae28@drexel.edu, and labeled "Story Medicine Grant Application."
You must be accepted to the MFA in Creative Writing program and start classes in Fall 2021. The grant will be applied toward tuition during the first quarter of the MFA program.
View an example of a Story Medicine Read Aloud Storyboook
How to Get Your Book Published
Ann Garvin, PhD, is the USA Today Bestselling author of I Like You Just Fine When You're Not Around, The Dog Year, and On Maggie's Watch. View the video below for advice from Ann on how to get your book published.
Drexel's 10,000 Hours Podcast: Nomi Eve
They say to write what you know. That's why Nomi Eve, a writer and the director of Drexel's creative writing MFA, places her Jewish heritage at the center of her novels. Here, she talks about the process of writing historical fiction, and what she hopes her students get out of their MFA.
This program only admits new students in the fall term.
Related Program
---
Drexel University offers a variety of Graduate Minors that can be added to any master's degree program.
State restrictions may apply to some programs.

Curriculum
This program is organized into four 10-week quarters per year (as opposed to the traditional two semester system) which means you can take more courses in a shorter time period. One semester credit is equivalent to 1.5 quarter credits.
Up to 15 credits can be transferred into the program (all transferred credits must be approved by Drexel).
The curriculum and course descriptions for this program can be found in the Drexel University Course Catalog.
Admissions Criteria
A bachelor's degree from a regionally accredited college or university
Required Documents
With multiple ways to submit documents, Drexel makes it easy to complete your application. Learn more by visiting our Completing Your Application Guide.
A completed application
Official transcripts from all universities or colleges and other post-secondary educational institutions (including trade schools) attended
Personal Statement (250-500 words) addressing:

Your experience with creative writing thus far
Why you are seeking an MFA

Writing Sample - Please provide 20-25 double-spaced pages, in Word or PDF file, of one of the following:

Collection of flash fiction
Completed short story
Creative non-fiction
Novel-in-progress
Screenplay

Resume
Additional requirements for International Students
Optional Documents for Teaching Assistantships
If you are interested in pursuing an optional teaching assistantship while in the MFA program, please send the following to Nomi Eve, Program Director, at nae28@drexel.edu. Space is limited, for best consideration apply by May 15, 2021.
One letter of recommendation addressing the applicant's suitability to teaching
2-5 page persuasive or informative essay or a published article that demonstrates your excellence in expository writing

Document must be double spaced, in MLA format, and sent as a Word or PDF file
An in-person or virtual interview will be requested once all materials are received.
Tuition
The tuition rate for the academic year 2021-2022 is $671 per credit. (A 50% tuition savings off Drexel's regular tuition rate of $1342 per credit)
This program is eligible for Financial Aid.
The 50% savings is a special tuition rate

This rate applies only to new online students and students being readmitted.
Tuition rates are subject to increase with the start of each academic year in the fall term.
All students must contact applyDUonline@drexel.edu within the first two weeks of the term to request tuition savings for which they qualify.
Special rates cannot be combined. If you qualify for more than one special rate, you'll be given the one with the largest savings.
When receiving special tuition plans with Drexel University Online, you may not combine them with other tuition benefits that may be available from Drexel University.
Faculty
Nomi Eve
Program Director
nae28@drexel.edu

Nomi Eve is the author of Henna House and The Family Orchard, which was a Book-of-the-Month Club main selection and was nominated for a National Jewish Book Award. She has an MFA in fiction writing from Brown University and has worked as a freelance book reviewer for The Village Voice and New York Newsday.

Her stories and essays have appeared in The New York Times, Glimmer Train Stories, The Voice Literary Supplement, Conjunctions, and The International Quarterly. She teaches fiction writing at Drexel University and lives in Philadelphia with her family.
Paula Marantz Cohen
cohenpm@drexel.edu
215.895.1266

Paula Marantz Cohen is Distinguished Professor of English and Dean of the Pennoni Honors College at Drexel University. She is the author of ten books, including five best-selling novels. These include a series of satirical novels of manners: Jane Austen in Boca; Much Ado About Jessie Kaplan; Jane Austen in Scarsdale or Love, Death, and the SATS; Suzanne Davis Gets a Life; and a historical thriller, What Alice Knew: A Most Curious Tale of Henry James and Jack the Ripper. Her novels have been featured in People Magazine and Vanity Fair and been Book of the Month and Mystery Guild selections. Her play, The Seduction of Genius, was a finalist for the Julie Harris Playwriting Award and was given dramatic readings at the Jewish Ensemble Theater (JET) in Bloomfield, Illinois, and at Smith College.

She is a frequent contributor to The Wall Street Journal, The Times Literary Supplement of London, The Yale Review, The American Scholar, and The Chronicle of Higher Education. She is a co-editor of jml: Journal of Modern Literature and the host of the nationally distributed television talk show, The Drexel InterView, where her guests have included: the late Nora Ephron and Christopher Hitchens, the filmmaker John Waters, the eminent scientist E.O Wilson, and the chess master and political activist, Garry Kasparov – among other notable and influential figures.
Sonali Dev

USA Today Bestselling author Sonali Dev writes Bollywood-style love stories that let her explore issues faced by women around the world while still indulging her faith in a happily ever after. Sonali's novels have been on Library Journal, NPR, Washington Post, and Kirkus's Best Books of the year lists. She has won the American Library Association's award for best romance, the RT Reviewer Choice Award for best contemporary romance, multiple RT Seals of Excellence, is a and has been listed for the Dublin Literary award. She lives in Chicagoland with her very patient and often amused husband and two teens who demand both patience and humor, and the world's most perfect dog.
Tina Ann Forkner

Tina Ann Forkner is a freelance editor, the author of five novels and a member of Tall Poppy Writers. Tina leads Summer writing workshops for young writers at Laramie County Community College and writing seminars for adults at the Laramie County Library. She served on the library's Foundation Board of Directors for six years and is still active as a past member. She is now writing her sixth novel. Tina lives in Wyoming and is a graduate of California State University, Sacramento.
Brandi Megan Granett

Brandi Megan Granett is an author, online English professor, and writing coach. She earned her PhD in Creative Writing at Aberystwyth University and her MFA in Fiction from Sarah Lawrence College. Her next novel, Ever Glade, will be released in Fall 2019. Triple Love Score, was published by Wyatt-Mackenzie in Fall 2016. Morrow published her first novel, My Intended, in 2000. Her short fiction appeared in Pebble Lake Review, Folio, Pleiades, and other literary magazines and is collected in the volume, Cars and Other Things That Get Around. When she is not writing or teaching or mothering, you will find her on the archery range.
Lovinder Gill

Lovinder has taught screenwriting and film production for over 12 years. He's written, produced and directed two feature films that both won Best Picture Awards at film festivals and has four produced feature film screenplays including Lost Stallions: The Journey Home starring Hollywood Legend Mickey Rooney and Ball & Chain starring Kal Penn. Lovinder has also written, produced and directed documentaries all over the world including in Nepal on Mt. Everest, India, Guatemala, Bolivia, Canada and, of course, the United States.

He has his BFA in Film Production from the University of North Carolina School of the Arts and his MFA in Screenwriting from Hollins University. Lovinder is an alumnus of the Squaw Valley Screenwriter's Workshop and has also been a finalist in the Austin Film Festival Screenplay Pitch Competition. Lovinder's script Strawberry Lassi has been chosen for the Development Program with the International Screenwriter's Association and he has multiple screenplays that have placed in numerous script competitions.
David Greenberg

David Greenberg has written or doctored over 50 screenplays for features, shorts and documentaries. His feature writing and directing debut "Stomping Ground" premiered in 2016. The features, "Used To Love Her" and "What Matters Most" both played festivals in the past few years. His short film "Interrogation" won a Special Jury Prize at the LA Neo-Noir Film Festival and another short, "The True Meaning of Cool" won an award from The American Film institute. Other credits include the documentaries "Lovers On The Run: The Bonnie & Clyde Story" and "Celebrity Skin."

David is active in the Philadelphia film community, lecturing to groups, sitting on panels, reading screenplays for the Set In Philadelphia Screenplay Competition, judging screenplays for The Philadelphia Independent Film Awards and The Diamond Film Festival at Temple University. He has also read screenplays for the prestigious Austin Screenwriting Conference and has reviewed films for national publications. He contributed a chapter on the history of photography to publisher Walter Foster's "The Daily Book of Photography" and was hired to write the book "100 Movies To Watch With Your Kids." An interview with him and case study on the production of "Stomping Ground" will be included in an upcoming book about low budget independent filmmaking.
Katie Rose Guest Pryal

Katie Rose Guest Pryal is an Adjunct Professor of Law at the University of North Carolina at Chapel Hill and the bestselling author of three essay collections, including Life of the Mind Interrupted: Essays on Mental Health and Disability in Higher Education. She is also the author of four novels, including Entanglement and Chasing Chaos. She is a columnist for Catapult Magazine and the Chronicle of Higher Education, and her work has appeared in many literary magazines, including Ecotone, The Evansville Review, Descant, Bayou Magazine, and more. In 2016, she co-founded Blue Crow Books, a traditional small press that publishes fiction and narrative nonfiction. She earned her bachelor's degree in English cum laude from Duke University, her Master's degree in creative writing from the Writing Seminars of Johns Hopkins University, her law degree from the University of North Carolina at Chapel Hill, and her PhD in English from the University of North Carolina Greensboro. A mother of two children, she enjoys playing competitive tennis and riding her horse for pleasure.
Amy Impellizzeri

Amy Impellizzeri is a reformed corporate litigator, former start-up executive, and award-winning author of fiction and non-fiction. Amy's novels (Lemongrass Hope, Secrets of Worry Dolls, The Truth About Thea, Why We Lie, I Know How This Ends) have won accolades including Foreword Reviews Book of the Year Awards and National Indie Excellence Awards. Amy is also the author of the non-fiction book, Lawyer Interrupted (ABA Publishing 2015) (featured by ABC27, The Atlantic, Above the Law, and more), plus numerous essays and articles that have appeared in online and print journals including: Writer's Digest, BookTrib, The Huffington Post, ABA Law Practice Today, The Glass Hammer, Divine Caroline, Skirt! Magazine, and more. Amy is a past President of the Women's Fiction Writer's Association, a member of the Tall Poppy Writers, a 2018 Writer-In-Residence at Ms-JD.org (as well as a recipient of their 2019 "Road Less Traveled Award"), and a frequently invited speaker at legal conferences and writing workshops across the country.
Sadeqa Johnson

Sadeqa Johnson is the award-winning author of And Then There Was Me, Second House From the Corner and Love in a Carry-on Bag. Her accolades include being the recipient of the National Book Club award, Phillis Wheatley award and the USA Best Book award for best fiction. She is a Kimbilio Fellow, former board member of the James River Writers, and proud member of the Tall Poppy Writers. Originally from Philadelphia, she currently lives in Midlothian, Virginia where she runs half marathons, is a sometime yogi, motivational speaker, writing teacher and carpool chauffeur to her three children, and all their friends.
Matthew Kaufhold
kaufhold@drexel.edu
215.895.2882

Matt Kaufhold has over 20 years experience in the film industry working as a director, producer, screenwriter, script consultant, and director of photography. His feature screenplay, Soulwalker, is under a shopping agreement with Actium Pictures in New York for co-production with Three Professors Media, a start-up production company in which Matt is a partner. Brick Gypsies, a short documentary on the third-party LEGO economy, is currently in post-production for a festival release in 2015. Matt wrote and produced the award-nominated short film, Customer Service, which had a festival run in 2013. Matt's background also includes commercial/industrial work for clients ranging from Frito-Lay to the Haverford Township Historical Society.

Program Director for Drexel University's Screenwriting & Playwriting Program, Matt holds a Bachelor's Degree in English and American Literature and Languages from Harvard College and a Master's Degree in Radio, Television, and Motion Pictures from the University of North Carolina, Chapel Hill. He teaches classes in advanced screenwriting concepts for the Screenwriting & Playwriting Program, narrative video production for the Film & Video Program, and serves as a story development advisor for the Film & Video, Animation & Visual Effects, and Game Art & Production Programs.
Tif Marcelo

Tif Marcelo is a veteran army nurse and holds a Bachelor of Science in Nursing and a Master of Public Administration. She believes and writes about the strength of families, the endurance of friendship, heartfelt romances, and is inspired daily by her own military hero husband and four children. She is also the author of The Key to Happily Ever After, a Target Diverse Book Club pick, the Journey to the Heart series, and her most recent work, Once Upon a Sunset. She and her work have been featured on The Today Show, Shondaland, NPR, Bustle, Buzzfeed, the Asian Journal, Travel & Leisure, and Women's World. She is a member of the Association of Writers & Writing Programs and is a proud Tall Poppy Writer. Currently, she lives in the DC metro area.
Harriet Levin Millan
millanhl@drexel.edu
215.895.6485

Harriet Levin Millan is the author of the novel How Fast Can You Run, which grew out of a One Book, One Philadelphia writing project and was excerpted in The Kenyon Review and profiled on NPR. She is also the author of three books of poetry, The Christmas Show, winner of The Barnard New Women Poets Prize and The Poetry Society of America's Alice Fay di Castagnola Award; Girl in Cap, a 2009 National Poetry Series finalist; and My Oceanography. A PEW Fellowship in the Arts Discipline winner, her writing has appeared widely in journals such as Ploughshares, Prairie Schooner, The Iowa Review, The Harvard Review, PEN America, The Forward, and The Smart Set. She received her MFA in Creative Writing from the University of Iowa and teaches creative writing at Drexel where she directs the English Department's Certificate Program in Writing and Publishing.
Aimie Runyan

Aimie K. Runyan writes to celebrate history's unsung heroines. She has written five historical novels, including the internationally bestselling Daughters of the Night Sky. Her most recent novel, Girls On The Line is a Historical Novel Society Editor's Choice for February 2019. She is active as an educator and speaker in the writing community and beyond. She has been nominated for a 2019 Rocky Mountain Fiction Writer of the Year award and a 2019 Colorado Book Award. Her fifth novel, Across the Winding River releases in August of 2020. She lives in Colorado with her two (usually) adorable children.
Scott Stein

Scott Stein is Teaching Professor of English at Drexel University, Director of the Drexel Publishing Group, and Founding Editor of Write Now Philly. He teaches courses on fiction writing, writing humor and comedy, publishing, Kafka, strange fiction, and superheroes. His MFA is from the University of Miami and his MA is from New York University.

Scott's novels are The Great American Deception (Tiny Fox Press, 2020), Mean Martin Manning (ENC Press, 2007), and Lost (self-published, 2000). His short satirical fiction has been published in The Oxford University Press Humor Reader, National Review, Art Times, Liberty, The G.W. Review, and Shale. He has written book reviews, nonfiction, and essays for The Philadelphia Inquirer, Reason, New York magazine, Liberty, and the Publishers Marketing Association Newsletter.
Heather Webb

Heather Webb is the USA Today and international bestselling author of historical fiction. In 2015, Rodin's Lover was a Goodread's Top Pick, and in 2018, Last Christmas in Paris won the Women's Fiction Writers Association STAR Award. Her latest, Meet Me in Monaco, was selected as a finalist for the 2020 RNA awards in the United Kingdom and also for the 2019 Digital Book World's Fiction prize. To date, Heather's books have been translated to over a dozen languages.

In addition to writing, Heather works as a professional freelance editor, indulging her passion for helping writers find their voice and landing the agent or editor of their dreams. She lives in New England with her family and one feisty rabbit.
Visiting Authors
Chris Bohjalian
2019 Visiting Author

Critically acclaimed novelist Chris Bohjalian uses his gripping fiction to explore contemporary social issues and how they play out in the lives of ordinary people, as well as to shed light on some of the most important moments in history. His writing delves into such topics as domestic violence, global climate change, gender identity, genocide, adultery, animal rights, adoption, homelessness, mental illness, and human trafficking with equal facility. He is the #1 New York Times bestselling author of 20 books, and his work has been translated into over 30 languages.

Midwives, an Oprah's Book Club selection and a #1 New York Times bestseller, is a contemporary classic whose central questions of individual and societal responsibility remain just as pressing today as when the book was first published 20 years ago. Among Bohjalian's many standout titles since then have been the New York Times bestsellers The Guest Room, The Sleepwalker, and The Sandcastle Girls.

Bohjalian's books have been chosen as Best Books of the Year by The Washington Post, The St. Louis Post-Dispatch, The Hartford Courant, The Milwaukee Journal Sentinel, Publishers Weekly, Library Journal, Kirkus, Bookpage, and Salon. Bohjalian has written for The New York Times, The Washington Post, Cosmopolitan, Reader's Digest, and The Boston Globe Sunday Magazine. He was a weekly columnist in Vermont for The Burlington Free Press from 1992 to 2015.

His awards include the New England Book Award, the Armenian National Committee of America (ANCA) Freedom Award for his work educating Americans about the Armenian genocide, the ANCA Arts and Letters Award for The Sandcastle Girls, and other honors. He is a Fellow of the Vermont Academy of Arts and Sciences.
Erin Celello

Erin Celello is the author of the novels Miracle Beach and Learning to Stay. Her work has also appeared in Zocalo Public Square and Proximity Magazine. She is a professor of Creative Writing at the University of Wisconsin-Whitewater, a proud Tall Poppy Writer, and the co-founder of The 5th Semester. She holds a MFA in fiction and a MA in nonfiction writing and composition pedagogy from Northern Michigan University.
Kathryn Craft

Kathryn Craft is the award-winning author of two novels from Sourcebooks, The Art of Falling and The Far End of Happy, and the author of chapters in Author in Progress and The Complete Handbook of Novel Writing from Writers Digest Books. Her thirteen years as a freelance developmental editor at Writing-Partner.com follows a nineteen-year career as a dance critic. Long a leader in the southeastern Pennsylvania writing scene, she has been an active member of the Women's Fiction Writers Association since its inception, as well as Pennwriters and an award-winning marketing cooperative of women authors, Tall Poppy Writers. Kathryn leads writing workshops and retreats, mentors novelists through her Your Novel Year program, and is a regular contributor to top writing blog Writer Unboxed.
Jamie Ford
2020 Visiting Author

Jamie Ford is a Northwest author most widely known for his bestselling Seattle-based novels. His debut, Hotel on the Corner of Bitter and Sweet, spent two years on the New York Times bestseller list, won the 2010 Asian/Pacific American Award for Literature, and was a finalist for the Washington State Book Award, the Pacific Northwest Book Award, and the Langum Prize for Historical Fiction. This multi-cultural tale was adapted by Book-It Repertory Theatre, and has recently been optioned for a stage musical, and also for film, with George Takei serving as Executive Producer. His second book, Songs of Willow Frost, was also a national bestseller. An award-winning short-story writer, his work has been published in multiple anthologies and has been translated into 35 languages. He says he's holding out for Klingon, because that's when you know you've made it.

Jamie is the great-grandson of Nevada mining pioneer, Min Chung, who emigrated from Kaiping, China to San Francisco in 1865, where he adopted the western name "Ford," thus confusing countless generations. When not writing or daydreaming, he can be found tweeting @jamieford and on Instagram @jamiefordofficial.
Ann Garvin

Ann Garvin, PhD, is the USA Today Bestselling author of I Like You Just Fine When You're Not Around, The Dog Year, and On Maggie's Watch. Her essays have been published in Writer's Digest, USA Today, Psychology Today, The Last Word on Nothing, Huffington Post, and Unreasonable.is. She has performed several times in Listen To Your Mother & The Moth. Ann is a sought-after speaker and has taught extensively in New York, San Francisco, Los Angelos, Boston, and at festivals across the country. She is the founder of the Tall Poppy Writers Marketing Co-op and the co-founder of The 5th Semester where she is committed to helping writers find their voice.
Karen Karbo

Karen Karbo is the best-selling author of 16 works of fiction and non-fiction, including the international best seller The Gospel According to Coco Chanel. Her work has appeared in Vogue, Elle, Outside, Tin House, The Los Angeles Review of Books, and the New York Times Modern Love column. She has taught writing workshops at the University of Oregon, Rutgers University, Portland State University, Tin House, Portland Literary Arts, and the Todos Santos Writers Workshop. She launched Come to Karbohemia, her writing retreat in the South of France, in 2018.
Jon McGoran

Jon McGoran is the award-winning author of nine novels for adults and young adults including the YA science fiction thrillers Spliced and its upcoming sequel Splintered, as well as the acclaimed ecological thrillers Drift, Deadout, and Dust Up. Spliced was named to the American Library Association's Excellence in Children's and Young Adult Science Fiction Notable List and the American Bookseller's Association's 2017 ABC Best Books for Young Readers. Spliced is also on the shortlist for South Carolina's Young Adult Book of the Year. McGoran's other books include the D. H. Dublin forensic thrillers Body Trace, Blood Poison, and Freezer Burn; and The Dead Ring, based on the TV show, The Blacklist. He also works as a freelance writer, developmental editor and writing coach, and is cohost of The Liars Club Oddcast, a podcast about writing and creativity.
Amy Sue Nathan

Amy Sue Nathan is the author of four novels and the founder of the award-winning Women's Fiction Writers blog, named a Best Website for Writers by Writers Digest. Amy's essays and articles have been widely published in print and online, including The Chicago Tribune, Writer's Digest, Psychology Today, Chicago Parent, YourTango and Huffington Post. She is an online teacher for Gotham Writers and has worked as a book coach since 2009. She is now writing her fifth novel. Amy grew up in Philadelphia and is a graduate of Temple University.
Kelly Simmons

Kelly Simmons is an advertising creative director and the author of the critically acclaimed novels Standing Still and The Bird House (Simon & Schuster) plus Target bestseller One More Day, The Fifth of July and her newest, Where She Went (Sourcebooks.) She's a guest teacher at Drexel University, member of WFWA, Tall Poppy Writers, and The Liars Club, a nonprofit organization dedicated to helping fledgling novelists. Additionally, she co-helms the weekly writers podcast "Liars Club Oddcast." She was born the same day as Dorothy Parker. Coincidence? She thinks not.
Lisa Wingate

Lisa Wingate is a former journalist, inspirational speaker, and New York Times Bestselling Author of thirty novels. Her work has won or been nominated for many awards, including the Pat Conroy Southern Book Prize, the Oklahoma Book Award, The Carol Award, the Christy Award, and the RT Booklovers Reviewer's Choice Award. Her blockbuster hit Before We Were Yours was voted by readers as the 2017 Goodreads Choice Award for Historical Fiction. Before We Were Yours has been a book club favorite worldwide and to date has sold well over one million copies.
Apply to earn a Drexel degree online!
By starting or resuming an application to Drexel University, I accept that I may be contacted by phone, e-mail, direct mail, and text message.