Online Master's in Television and Media Management
The online Master of Science in Television & Media Management offers professionals advanced business expertise and insight into programming, audience analytics, media technology, finance, and more from the growing fields of television and evolving media. The converged world of television has undergone a large amount of change in the face of new revenue models, rapidly changing telecommunications policy, evolving technology, shifting audience loyalties, and a volatile global marketplace. This new arena requires skilled and creative professionals who possess the acumen to lead the future of content creation and delivery across all platforms and devices.
What is an MS in Television and Media Management?
This program is ideal for anyone who is passionate about media, including professionals already working in the television and media industry, recent college graduates who seek to enter the television industry, professionals from multichannel and broadcasting companies, advertising agencies, and streaming and social media entrepreneurs. Upon graduation, you will be able to manage in television organizations at any level and understand the new media ecology of a global and digital television landscape. Students in the program have been hired by companies such as CNN, Nielsen, Lionsgate, and Glass Entertainment Group.
MS in TV and Media Management Program Features
MS or dual MS/MBA degree options
Faculty consists of well-networked national media professionals in the country's 4th largest TV market
Curriculum that combines practical and academic coursework, covers management principles and programming strategies, and identifies market research best practices to prepare students for real world work
Optional professional internships in locations such as Philadelphia, New York, Washington D.C. or Los Angeles
Optional study abroad experience in London
Reduced Tuition Rates
Members of the National Academy of Television Arts and Sciences (NATAS) and other partner organizations receive a 20% tuition savings towards the online program.
How Long Does it Take to Earn a Master's Degree in TV and Media Management?
The online MS in Television and Media Management is a part-time program that can be completed in two years and upon successful completion of the capstone project or thesis. Some students complete the program in a shorter period. There are four term starts throughout the year which means you can start right away.
What Can You Do with a Master's Degree in TV and Media Management?
Graduates from Drexel's online MS in Television & Media Management have gone on to find success with prominent media companies like Comcast, CNN, NBCUniversal Media, Netflix, WarnerMedia, and many more. Job titles that graduates from this degree have obtained include:
Account Executive
Audience Data Analyst
Director of Sports & Entertainment Sales Marketing
Executive Video Director
Marketplace Research Director
News Producer
Public Relations Manager
Senior Social Media Manager
What Salary Can You Earn with a Master's Degree in TV and Media Management?
Salaries will vary based on company, location, and exact job titles. However, some possible job titles and salaries for graduates with this degree include:
Advertising, Promotions, and Marketing Managers - $141,490
Market Research Analyst - $65,810
Producers and Directors - $76,400
Public Relations Manager - $118,430
Information from the Bureau of Labor Statistics
Hear From Our Students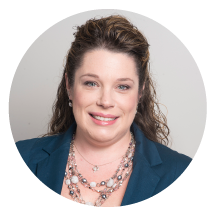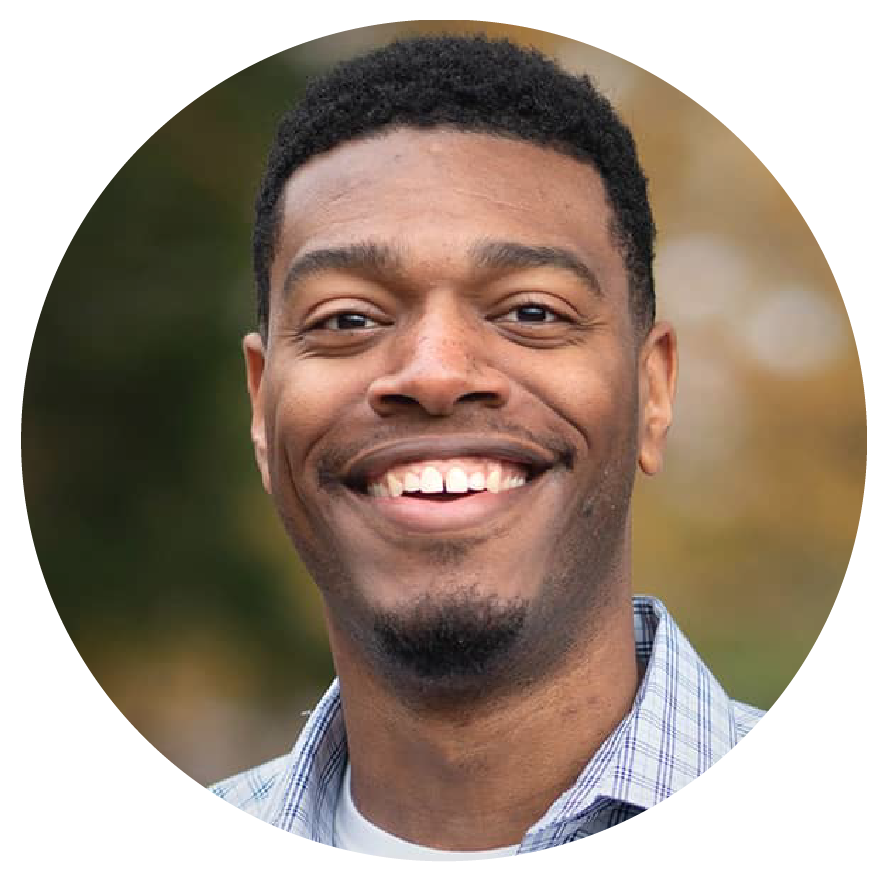 Archived Webinars
Program Leadership
Michelle McHugh
Director, MS in Television & Media Management Program
pmb92@drexel.edu

---
Drexel University offers a variety of Graduate Minors that can be added to any master's degree program.
State restrictions may apply to some programs.
Curriculum
This program is organized into four 10-week quarters per year (as opposed to the traditional two semester system) which means you can take more courses in a shorter time period. One semester credit is equivalent to 1.5 quarter credits.
Required Courses

TVMN 606
The Field of Television Management
3.0
TVMN 610
Media Law for Television Management
3.0
TVMN 621
Audience Data and Analytics
3.0
TVMN 640
Media Ethics of Television Management
3.0
TVMN 651
Media Systems and Dynamics
3.0
TVMN 710
Television Programming
3.0
TVMN 731
TV Technology and Innovation
3.0
TVMN 740
Money and the Media
3.0
TVMN 780
Media Research Laboratory
3.0
TVMN 795
Capstone Project Seminar
3.0
TVMN 796
Capstone Project Completion
1.0
Electives

9.0

Required Business Courses

ACCT 510
Essentials of Financial Reporting
2.0
BLAW 510
Analyzing Legal Options in Decision-Making
2.0
FIN 601
Corporate Financial Management
3.0
Business Elective
2.0
Total Credits
49.0
Admissions Criteria
A bachelor's degree from a regionally accredited institution
Undergraduate GPA of at least 3.0 preferred

Career experience in field also considered
Required Documents
With multiple ways to submit documents, Drexel makes it easy to complete your application. Learn more by visiting our Completing Your Application Guide.
A completed application
Official transcripts from all universities or colleges and other post-secondary educational institutions (including trade schools) attended
Two letters of recommendation (professional references preferred)
Personal statement (500 words) that addresses both of these questions:

What are your short-term and long-term plans for your career in the television industry, and how will a degree in television management at Drexel further those objectives?
What do you consider to be the most important problem facing the television and media industry today, and how will it affect how you manage teams in the future?

Resume
Additional requirements for International Students
Tuition
The tuition rate for the academic year 2023-2024 is $1155 per credit.
For the academic year 2023-2024, students enrolled in an online graduate academic program will be charged a graduate online program fee of $125 per year.
This program is eligible for Financial Aid.
Special tuition rates available for Drexel University Alumni, Military members, and members of our Partner Organizations

These rates apply only to new online students and students being readmitted.
Tuition rates are subject to increase with the start of each academic year in the fall term.
All students must contact applyDUonline@drexel.edu within the first two weeks of the term to request tuition savings for which they qualify.
Special rates cannot be combined. If you qualify for more than one special rate, you'll be given the one with the largest savings.
When receiving special tuition plans with Drexel University Online, you may not combine them with other tuition benefits that may be available from Drexel University.
Program Leadership
Michelle McHugh
Director, MS in Television & Media Management Program
pmb92@drexel.edu

Michelle McHugh is Program Director for Drexel University's Television & Media Management Graduate Program. Her dual career path has resulted in extensive knowledge of both the television industry and the field of multiplatform communication strategy.

Michelle spent 14 years in the television news industry, leading newsrooms and field crews as a senior executive producer, line and field producer. She was recognized with a prestigious regional Emmy® Award for her work as a journalist covering the impact of crime in Philadelphia on the city's youth and families. Michelle is a six-time regional Emmy nominee, having been recognized for her writing, live and breaking news coverage in the fourth largest media market in the U.S. She is most proud of her work with students at Drexel University's DNews, in which students set up, shoot, produce, write and edit pieces for a quarterly half-hour news magazine show. Under Michelle's guidance, several students have been nominated for student production awards by the Mid-Atlantic NATAS (National Academy of Television Arts and Sciences) Chapter. In 2019, a DNews piece on the College of Arts & Science's Story Medicine program with Children's Hospital of Philadelphia (CHOP) was recognized with a NATAS Student Production Award.

Michelle began her television career as an intern at WGHP Television in the Winston-Salem/Greensboro/High Point market in North Carolina and is a steadfast advocate of internships in the industry. She is also a firm believer in helping others through volunteerism and community engagement. She currently serves as a Trustee for the National Academy of Television Arts and Sciences, is a past president of the National Academy of Television Arts and Sciences, Mid-Atlantic Region, and volunteers her time and expertise in communications, marketing and fundraising to support iHi International, a Pennsylvania-based not-for-profit organization supporting vulnerable international people (VIPs) around the globe.

In addition to her work in the television industry, Michelle has led non-profit teams in communications, marketing, and advancement/fundraising since leaving the newsroom in 2008. She remains an active multi-platform storyteller, project manager, branding and strategic communications expert through her independent creative work, which ranges from producing live global synchronous events and corporate videos to writing and designing annual reports and magazines.

Michelle holds a Masters in Interactive Media / Communications from Quinnipiac University and received her undergraduate degree in Broadcast Journalism from the University of North Carolina Greensboro. She has taught at the graduate and undergraduate level, both online and on-campus, for nearly ten years.

With a LinkedIn profile listing "connector of good", Michelle has built an expansive network of professionals from a wide range of fields through the years and is steadfastly committed to connecting those with kind and efficient leadership styles, positive attitudes, attention to detail, and a hard work ethic.
Academic Calendar
2023-2024 Academic Year

Explore Drexel University's full academic calendar, which includes key dates for the upcoming academic year.
Apply for admission to Drexel University
Use the Apply Now form to get started.