Top 10 easy & fun places to visit in Philadelphia
Wednesday, May 09, 2018
Drexel University's Online Student's Day takes place on Saturday, June 23 from 10 a.m.–12 p.m. Besides being a great way to tour the campus, learn about Drexel's resources and speak with enrollment counselors in-person, Online Students Day also gives you the opportunity to explore Drexel's home city of Philadelphia. With a ton of restaurants, museums and historical sites to choose from, here are some of the best things to do in Philly this weekend.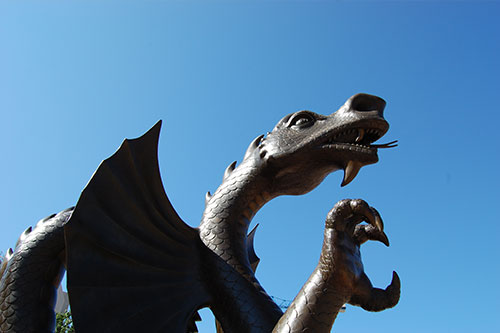 Take a picture with the Mario statue
It's a tradition for Drexel students to get a picture with the campus's most famous statue (and favorite mascot). No trip to campus is complete without posing in front of Mario the Magnificent on the corner of 33rd and Market Streets.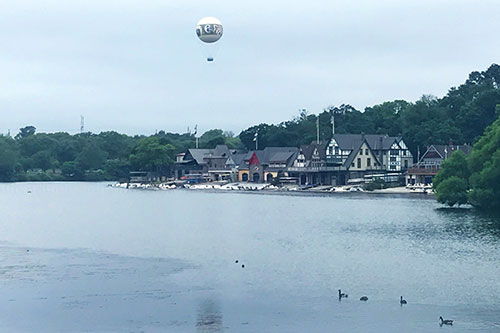 Stroll down Boathouse Row
Take a stroll along Philly's iconic Boathouse Row, where local rowing clubs have claimed the gorgeous houses along the Schuylkill River. While Boathouse Row may be picturesque during the day, try to see it at night: the boathouses are all lit up and the view is stunning.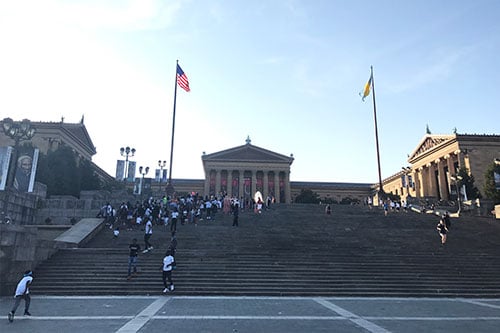 Run up the Art Museum steps
You may be familiar with a little film called "Rocky." If so, then you'll probably remember the classic scene where Sylvester Stallone runs up the steps of the Philadelphia Museum of Art. You can try running (or walking, no judgement) up those steps yourself, and then celebrate with a photo with the Rocky statue at the bottom. (The museum's pretty cool, too.)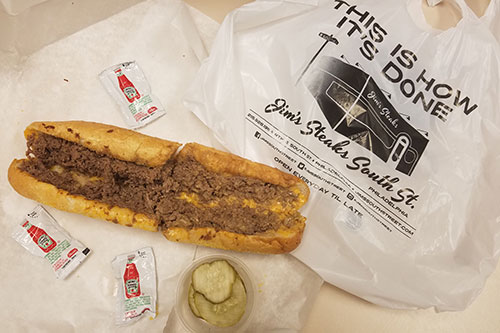 Get a Philly Cheesesteak
If you've never had a classic Philly Cheesesteak, you're in for a treat. Pat's and Geno's are the rival cheesesteak kings, though many locals will tell you to head to Jim's on South Street instead. (By the way, you want it with Whiz.)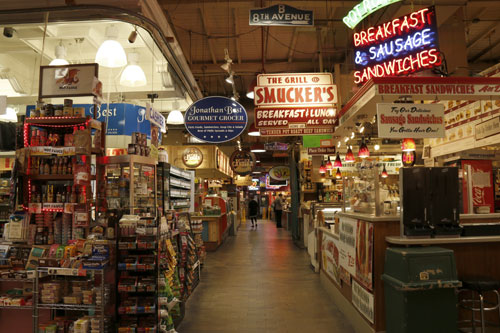 Eat at Reading Terminal Market
Not in the mood for a cheesesteak? Get ready for sensory overload as you head to Reading Terminal, the nation's oldest continuously operating farmer's market. With everything from Amish goods to sandwiches to Middle Eastern food, along with produce stands and bakeries, even the pickiest eater will find something they love.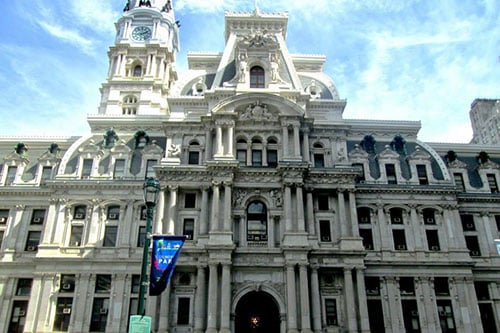 Take a tour of City Hall
Philadelphia's City Hall is the largest (and among the most beautiful) municipal building in the country. The building is covered in ornate sculptures, and you can even take a guided tour of the building's interior.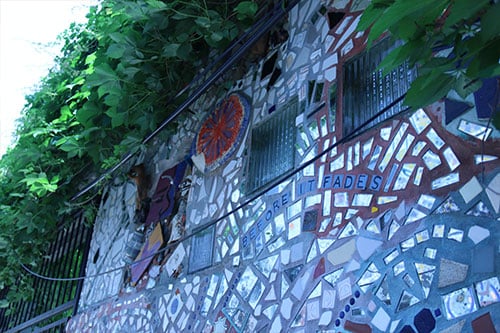 Visit the Magic Gardens
After you've gotten a cheesesteak at Jim's, check out another popular South Street spot: Philadelphia's Magic Gardens. This art museum and gallery space features massive outdoor installations celebrating Philadelphia artist Isaiah Zagar.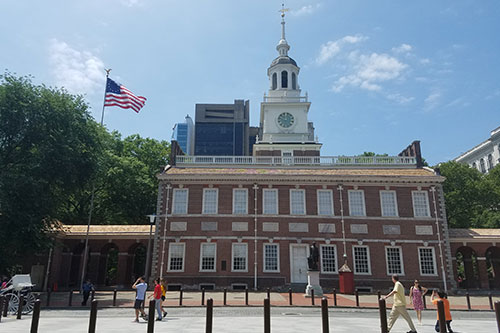 Explore the Old City historical sites
You can't come to Philadelphia without checking out the historical sites. The Liberty Bell, Independence Hall, the Constitution Center, Ben Franklin's grave, Betsey Ross's house and the new Museum of the American Revolution are all within a few blocks from each other in Philly's charming Old City district.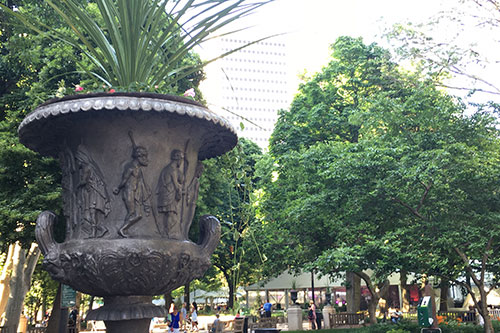 Take a break in Rittenhouse Square
One of Philadelphia's most famous public spaces, Rittenhouse Square sits in the middle of the ritzy Rittenhouse neighborhood, home to beautiful townhouses, famous Philadelphia restaurants and luxury shops. Grab a cup of coffee and stroll through the square, admiring the manicured lawns, reflection pool and sculptures.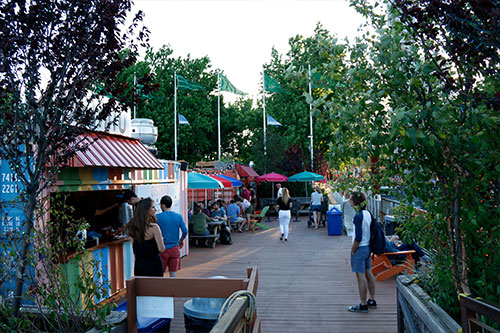 Grab a hammock at Spruce Street Harbor Park
This famous summer attraction is back for the 2018 season. Play games on the boardwalk, grab some food and craft beer or just relax on one of the many available hammocks at this popular waterfront space.