4 Tips For Building Your Personal Brand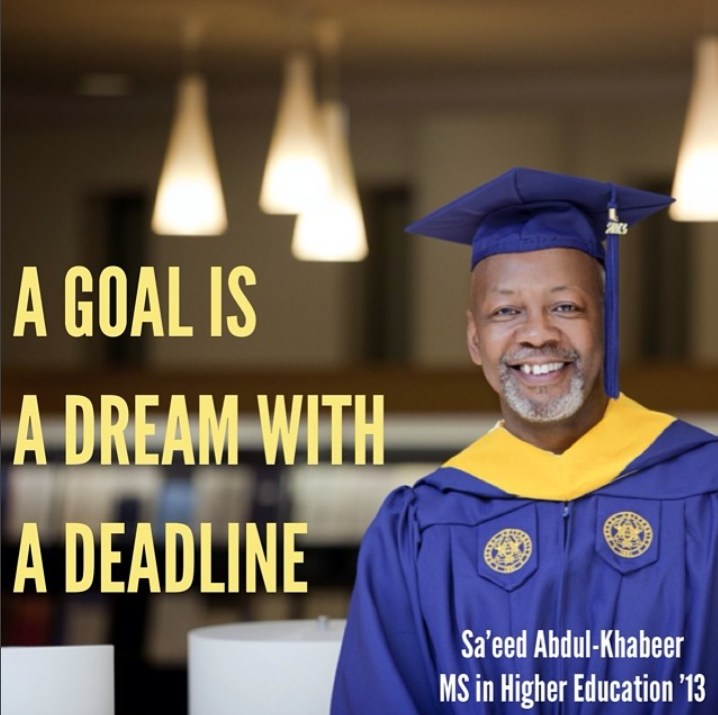 Friday, October 02, 2015
In today's highly competitive workforce, where nothing is a given, we are all essentially free agents in a "company of one."
That's why career experts are quick to point out that a well-conceived personal brand is now a must-have for professional success. Whether working for yourself or someone else; taking on new challenges or changing careers altogether, a compelling brand not only opens doors, it also enables you to control your professional image.
Your personal brand is an authentic representation of what makes you uniquely you - your skills, credentials, and accomplishments; passions, perspectives, and values. Think of it as a story – not a sales pitch – that conveys the essence of your character, capability, and commitment, while positioning you to stand out from the crowd. Here are a few "tried and true" tactics to use in creating and promoting your own effective brand.
Identify your brand attributes.
Start off with an honest inventory of your special attributes. Ask yourself what you are known for and what you want to be known for. Identify your skills and describe your expert knowledge within the context of how they can best be used to solve a company's pain point or add value to its operation. Likewise, poll the people who know you best – at home, at work, and in the community – to find out what they would miss most if you were suddenly gone.
Develop a personal brand statement.
After defining your attributes, distill them into a memorable personal brand statement that clearly expresses your unique promise of value. Keep it concise – no more than two or three focused sentences, along with a pithy tagline, that speak directly to the needs of your target audience and summarizes the essence of your professional persona. Here's a good example:
Marketing Solutions Trailblazer:I'm a visionary, a strategist, and a doer, with a passion for analyzing and using complex data to optimize brand assets. As a creative soul, self-directed learner, and resourceful problem-solver, I have cultivated a distinctive knack for thinking on my feet and out of the box, to develop high-performance marketing solutions for small startups, growing empires, and global enterprise operations.
Create your brand collateral.
Brand collateral is the toolbox you will use to promote your "company of one" – and beyond business cards, there are two tools in particular you will want to have ready to go.
The first is, of course, a solid resume that quantifies your professional value promise, by providing objective and measurable proof of your accomplishments. It should include your brand statement, followed by a summary of your expert skills, pertinent work experience, education, and professional affiliations. Use an appealing design with an easily trackable format (bulleted text, columns, and well-defined sections), and add a professional headshot to personalize it. There are a number of resume templates available online to help you get started.
You should also have a dynamic personal website. If you can't afford a professional designer, do it yourself with self-hosted WordPress – a free, easy-to-use, and customizable website-building platform. Make your landing page an "About Me" section that tells the story behind your brand statement. Include tabs for your resume and contact information, as well as social media widgets that link to your professional sites, and a blog section to showcase your expert perspective. Once your website is up and running, send the link to everyone in your network of contacts, while also adding the URL to your resume.
Build and strengthen your brand.
To grow your personal brand, you will need to expand its reach and enhance its reputation. Start by promoting your value within a vibrant ecosystem of mutually beneficial relationships.
There is nothing more powerful than "word-of-mouth" – the ongoing endorsements you receive from your inner circle of friends, colleagues, clients, and former employers, who are happy to spread the word about your character, capability, and commitment. So be sure to nurture that trust and respect, by consistently showing up, following through, and staying connected.
It's also essential to cultivate new relationships. Become active in communities outside your inner circle – from business groups and trade associations, to charitable organizations and civic projects. Speak at an industry conference; publish a professional journal article; and/or contribute to online discussions around issues that are important to you.
And nothing rounds out your credibility and invigorates your brand more than a career-relevant degree or certificate from a top-ranked university like Drexel. In fact, studying online with other working professionals adds yet another layer of mutually beneficial relationships to your ecosystem – and an exceptional one for building and promoting your personal brand.