Exploring Drexel's Hybrid EdS in School Psychology with Program Director James E. Connell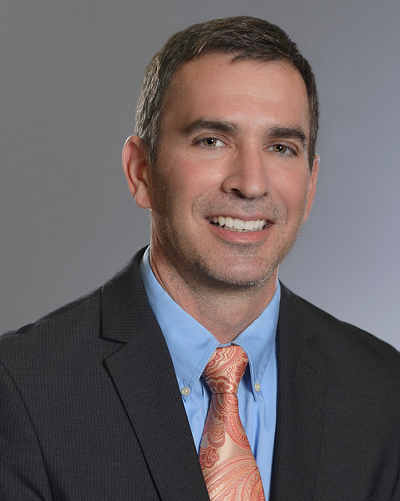 Friday, October 16, 2020
James E. Connell is the program director for Drexel University's hybrid EdS in School Psychology. Here, he explains the program to us, including what you can expect from the curriculum, how your practicum can impact your future career, and why this degree can help you make a difference in a student's life.
What's the purpose of this program?
There are three broad goals of the program. The primary goal is to provide rich and rewarding educational and clinical training opportunities to our school psychology students, so that they might better support the academic, behavioral, social and adaptive health of preschool and school age children in public and private schools, and other community settings.
A secondary goal is to train our students to work effectively in interdisciplinary care teams that span educational, clinical and pediatric settings so that children who receive care in these settings are exposed to quality evidence-based assessment and intervention practices.
Lastly, the preceding goals enable our final goal – which is to support the families of these children in navigating the education and health systems, and thus ensuring a holistic approach to child success and wellness in our community.
Who should pursue an EdS degree?
The minimum requirement is any person interested in working with preschool and school-aged populations, and who has a bachelor's degree. That said, this program is well suited for those interested in equitable childhood education and access to quality integrated healthcare. Furthermore, this program will be good fit for those interested in working in urban settings and with children in underserved communities where access to these types of support are sometimes limited.
What fields can you work in with this degree?
Graduates from this program will be able to find meaningful employment in school districts, research centers, behavioral and mental health settings, and hospital and clinic settings that focus on integrated physical and behavioral health.
What's the difference between a school psychologist and a school counselor?
In general, a school psychologist's primary responsibilities in school and community settings is to assess the academic, cognitive and social/emotional/adaptive capacity and knowledge for special education eligibility determination. And, some specialty school psychology programs emphasize preventative supports that focus on universal instruction in general education to ensure that special education referrals are valid - especially for the specific learning disorder, and social/emotional disorder categories of IDEA.
Our program's primary foci are more preventative. We focus on the consultation strategies to implement evidence-based interventions in classroom settings, and school-wide academic and behavioral supports that are fair and equitable for all students. And, when a special education referral is warranted, our students possess the assessment skills to determine special education eligibility.
School counselors largely focus on student/home/outside agency relationships and important timelines. That is, many school counselors work with students and their families for additional academic and behavioral health services, transition planning (primary-middle-secondary) and post-secondary education or career training planning.
Walk me through the curriculum. What types of skills do you focus on? What can students expect to learn?
The program has a significant emphasis on the known and reported evidence-based interventions to teaching academic and behavioral health skills through known and supported school consultative strategies. The program is largely behavior analytic in the philosophical approach, with an emphasis on early child development and atypical development. And, the program includes teaching students to administer cognitive, adaptive, social/emotional and academic achievement assessments. All of this work is informed by a culturally responsive framework.
What's the background of the faculty teaching in this program?
All of the program faculty are PhDs in school psychology and are Board Certified Behavior Analysts, or behavioral in their orientation. All faculty graduated from APA accredited doctoral programs.
The faculty research and educational interest span from response to intervention and positive behavioral interventions and support, to the treatment of severe self-injurious, aggressive and destructive behavior, and/or working with teachers and administration to implement whole school initiatives and special education training and support. Additionally, faculty interest include developmental assessment and differential diagnosis of a range of childhood psychopathologies and neurodevelopmental disorders, as well as the treatment of other higher incidence behavioral health challenges such as anxiety and depression.
Why did the School of Education decide to offer this degree?
The school has a strong applied behavior analysis (ABA) master's and certificate program. School psychology and behavior analysis fit together well in terms of scope of training, practice orientation, job attainment and need and the very real ability to help teachers, help students in schools and other community settings.
Is an EdS degree a master's program or a doctoral program?
Neither. An Education Specialist degree is more than a master's degree, but it does not include comprehensive exams or a dissertation, so not quite a PhD program. The EdS training, therefore, includes much of the same coursework and clinical training with a year-long internship as PhD programs, but does not include some specific course for doctoral-level students.
What is the practicum experience like? Why is it important that students have this hands-on experience?
We asked Brigid Garvin and Katherine Piselli to give us more information on the practicum options for students in this program. Garvin is a school psychologist with the Department of Pediatrics at St. Christopher's Hospital for Children and organizes the practicum there. Piselli is a school psychologist and clinical associate at Drexel School of Education and organizes the practicum with Elwyn.
St. Christopher's Hospital for Children Practicum
Practicum and internship experiences are a critical part of a practitioner's training. It is through these opportunities that students learn to apply their skills across different clinical settings, while under supervision. Practicum experiences in pediatric settings, like St. Christopher's Hospital for Children, allow our school psychologists-in-training to work within an interdisciplinary team to implement behavioral health screenings, assessment, and intervention. In addition, ongoing consultation within a behavioral health consultant model allows school psychologists to support families as they navigate the educational and community behavioral health systems. A school psychologist's expertise in educational law and practices is a critical resource for families, as well as for our colleagues in primary care.
Elwyn Practicum
The School of Education's Interdisciplinary Behavioral Health Clinic serves families referred through a partnership with Elwyn, the city's early intervention provider for preschool-aged children. We conduct psychodiagnostic evaluations in order to confirm or rule out a diagnosis of Autism Spectrum Disorder and provide recommendations for the child's IEP team. An early diagnosis of Autism Spectrum Disorder is critical for the provision of targeted social-communication instruction and behavioral supports, and we are proud to help reduce the wait for many children in the Philadelphia area. Students who help with this project will gain important skills in conducting semi-structured interviews with parents, completing behavioral observations, and consulting with parents about appropriate services for their children.