Eric Zillmer talks about finding happiness amidst a global pandemic in a new webinar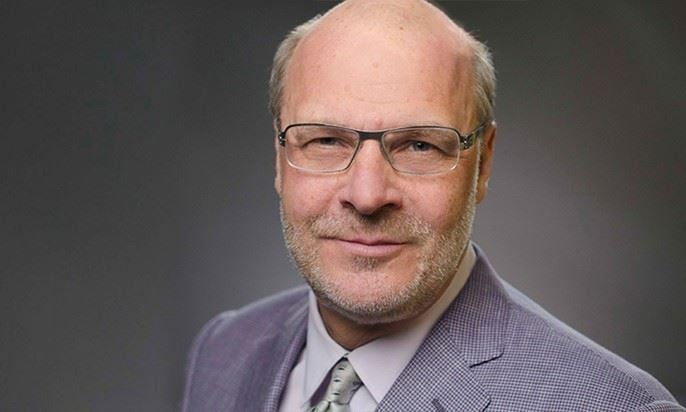 Tuesday, July 28, 2020
Are we happy yet?
That's a question Eric A. Zillmer, PsyD, thinks about a lot. Zillmer is the director of athletics and the Carl R. Pacifico Professor of Neuropsychology at Drexel University. In his new webinar, "Are You Happy? Finding the Meaning of Life During COVID-19," Zillmer explores what makes us happy, and how we can manage our happiness during times of turmoil.
But what makes him such an expert on happiness?
Zillmer spent much of his early life abroad. A self-proclaimed "Army brat," he was born in Japan to an American, West Point-graduate father and an Austrian mother. He completed the majority of his schooling in Europe, and returned to the United States to complete college at Rutgers University. He studied psychology, and then went onto receive a master's and doctoral degree in clinical psychology from Florida Institute of Technology.
"I've always been interested in human behavior. What makes people good," Zillmer said. "You have a choice to be happy. And that's really what I'm kind of interested in."
Zillmer decided to specialize in neuropsychology, or medical psychology. He completed his residency at Eastern Virginia Medical School in Norfolk, and then did a post-doctoral fellowship in clinical neuropsychology at the University of Virginia.
So far, so good. But how does a man with an extensive background in clinical psychology end up as Drexel's athletic director? After completing his schooling, Zillmer spent 10 years running Drexel's PhD program in neuropsychology. He was approached by then-president Constantine Papadakis, who asked him to become the athletic director.
"I know that sounds like a big leap, but it's all human behavior," Zillmer said. "For me, sports are art. But it's also an opportunity to solve a problem. And actually, it's pretty similar to a crisis. You're dealing with an opponent that's formidable. You're going to be in a situation that's unstructured, and that you have to figure out. You have to live in the moment, which I think is super important right now. You can't live in the past. You can't worry about losing or winning in the future."
What Zillmer is perhaps best known for, however, is his work with happiness. He's taught courses on it, and has given TEDx talks on the subject. He's thought a lot about being happy, and how happiness can be achievable.
"Happiness for me, as a psychologist, is a behavior that you can measure, that you can describe. That you can predict and that you can modify," Zillmer explained. "And so I look at it as a behavior scientist…I'm very much interested in defining it and putting parameters around it and actually manipulating it so we can understand why we're unhappy or why we're happy."
As Zillmer prepares his webinar on happiness, he acknowledged that this is a difficult time to be thinking about the subject. With a pandemic raging around the world and an economic fallout that has left millions unemployed, it can feel selfish or even impossible to think about personal happiness. Zillmer tackles these issues in his webinar, as well as offering tips for finding happiness in times of stress and developing what he refers to as "psychological first aid."
"How do we balance — especially right now, looking for — focusing on our own happiness and the things we need to be happy with the larger societal needs of the moment?" Zillmer asked. "So how can I focus on my own happiness without forgetting that there is a pandemic, there are people in worse positions than me, and there are certain things that I will need to do that will not make me happy?"
It may seem hard to balance these conflicting ideas, and finding that balance won't happen overnight. But as they say, happiness is a journey, not a destination.
Eric Zillmer presents "Are You Happy? Finding the Meaning of Life During COVID-19 on August 13 at 12 PM ET. Visit online.drexel.edu/happiness to register.