Through the Prism: Meet Dr. Gloria Donnelly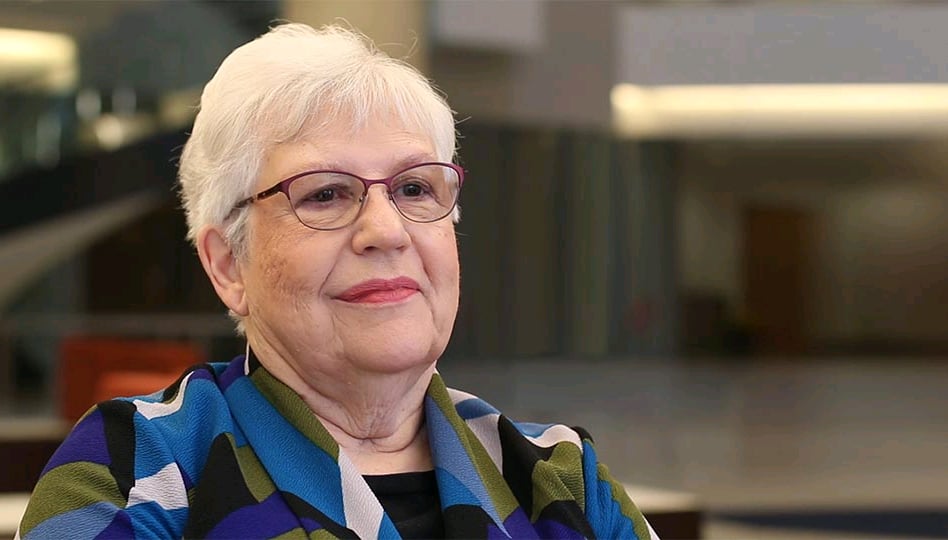 Friday, October 27, 2017
Welcome to a new series, "Through the Prism," where Professor and Dean Emerita Gloria Donnelly shares insight, laughs, stories and tidbits in her own words.
In case your haven't had the pleasure of meeting her, here's a brief introduction: Professor and Dean Emerita Gloria Donnelly, PhD, possesses a unique perspective, which she uses to ensure that both nursing and online education continue to progress. Armed with more than 50 years of nursing experience, Donnelly was the founding dean of a new school of nursing at MCP Hahnemann University which eventually merged into Drexel University. As dean of Drexel's College of Nursing and Health Professions, Donnelly pioneered online education in nursing and was one of the first to teach online more than 20 years ago. Her long resume includes authorship of five books, a 32-year editorship of Holistic Nursing Practice, numerous faculty appointments, awards, advisory boards and more.
Here, she answers a few quick questions:
Q: If you had to describe your career in just a few words, what would they be?
A: My career has been a long, luxury cruise with a major storm here and there.
Q: What's been your greatest joy thus far in your career?
A: The most satisfying aspect of my career has been teaching students and watching them succeed, particularly those online students that I meet in person years after I have been their teacher.
Q: …And your biggest challenge?
A: Challenges are really problems to solve and I have learned over the years that your reaction to challenges, rather than the challenges themselves is what matters. To paraphrase [American author] Carlos Casteneda, "You can either make yourself miserable or make yourself strong, the amount of energy is the same."
Tune in next week to see how Donnelly overcame technological intimidation and to learn how this series got its name.