Is Drexel University Online Accredited?
Sunday, March 06, 2016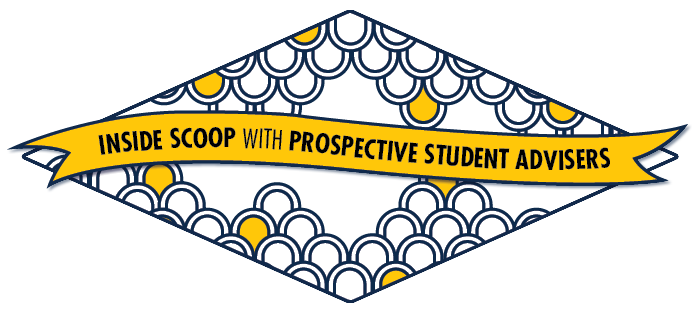 By Elizabeth Miles, Drexel University Online enrollment specialist
You have just made the decision to return to school to further your education. Congratulations on this decision! As you explore the various schools and program options that are available, one question that you should be asking is "is this school/program accredited?"
What does it mean to be "accredited"? According to the US Department of Education, accreditation provides you, the student, with reassurance that your program is reputable, and will provide you with the quality education that you are looking for, so that you can achieve your personal and professional goals. Accreditation is a voluntary process for schools to pursue through independent accrediting agencies. The process can take several months to complete, and obtaining accreditation requires the accrediting agencies to review information about a school such as its faculty-to-student ratio, the level of education of their faculty members, student retention rates and time to program completion, as well as the curriculum and opportunities for internships/experiential learning.
Not all accreditation is viewed as the same, however, so it becomes important for you to understand the types of accreditation that exist, as you look for the school and program that will be the best fit for you.
A school can be regionally or nationally accredited. Both types of accreditation are recognized by the US Department of Education, but each type of accreditation looks for a different set of standards. There are fifty-two recognized national accrediting boards currently in the United States, and these programs often offer more vocational-oriented programs. On the flip-side, regionally accredited schools are seen as having a higher level accreditation, as the requirements to achieve this status are stricter. Often times, a regionally accredited school is viewed as more "academic" in nature. Currently, there are six accrediting boards that award regional accreditation. Drexel University is regionally accredited by the Middle States Commission on Higher Education.
In addition, each school can offer programs that hold additional, program-specific accreditation. This further supports that your program is going to provide you with a high quality education. Many of the programs available at Drexel University also hold program-specific accreditations. For example, our nursing programs are accredited by the Commission on Collegiate Nursing Education (CCNE), and our MBA program through Drexel's LeBow College of Business holds program accreditation through the Association to Advance Collegiate Schools of Business (AACSB), a distinction that is awarded to less than 5% of business schools worldwide.
It is common for the Prospective Student Advising Department to receive calls from students who wish to transfer credits into one of our programs. One of the most common reasons why credits would not transfer relates to the type of accreditation that a school holds. Likewise, this can impact the schools that will accept you when you apply for high-level degree. For example, if you are pursuing a master's degree and your bachelor's degree was earned at a nationally-accredited school, there is chance that you will not be accepted into a school that is regionally accredited.
It is worth asking about a school's accreditations when you speak with a representative during your initial inquiry so that you can make an informed choice. The US Department of Education has a database of accredited programs on their website, which can also be used as a tool for you to explore. We appreciate your interest in Drexel University. Feel free to reach out to your Enrollment Specialist today, and we will be happy to explore our degree and certificate programs with you, and answer any additional questions regarding accreditation. You can reach us at 855-290-3898, or via email at DUonline@drexel.edu. We look forward to speaking with you soon!
Regards,
Liz