Kline School of Law adds online Master of Legal Studies concentration
Sunday, February 11, 2018
For Drexel University Thomas R. Kline School of Law's new Master in Legal Studies concentration, the medium meets the message.
The Kline School of Law offers a new Master of Legal Studies concentration, as well as a graduate certificate program, in Cybersecurity and Information Privacy Compliance. Offered entirely online, these programs are ideal for those who do not have a law degree, but who must handle sensitive data or questions concerning cybersecurity in their roles and are applicable to professionals in just about any field.
These new offerings are taught by industry practitioners with plenty of real-world experience. Drexel Online sat down with some of the programs' instructors to get their thoughts on the new program and the industry as a whole.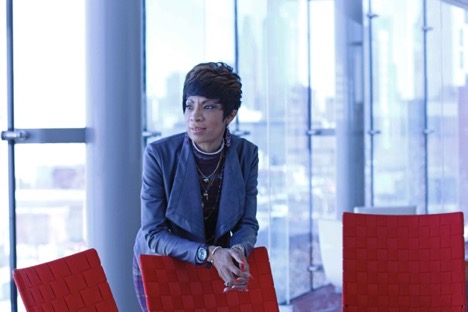 Name: Deborah Butler, Esq.
Title:VP, IT Program Manager, BB&T
Course:LAW 769S Legal Strategies in Cybersecurity and Information Privacy Compliance
Deborah Butler spent a large portion of her career as a deal lawyer before finding her passion in the information management arena. She has helped Fortune 500 multinational companies, such as Dell, mitigate the risk to their information, while maximizing the value by designing and building global privacy and information governance programs for more than 15 years.
In this complex digital age, data continues to grow exponentially and threats to that data continue to grow as well. With the shrinking ability to go off the technological grid, so to speak, Butler knows just how crucial it is for business professionals to understand and implement information governance concepts.
"I think what's important about these foundational courses is that they help people understand and evaluate risk," she says. "There are certain basic things that you need to think about when managing information: where is it stored? How is it stored? Who has access to it? What kind of information is being processed? Why and when is that information being processed? When is it being purged?"
Through the Cybersecurity and Information Privacy program, Butler and other industry practitioners will equip students with the knowledge to properly think about the risks to, and the protection of, valuable information.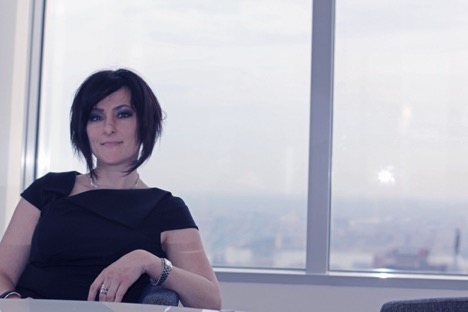 Name: Odia Kagan
Title: Of Counsel, Privacy Data and Security Group, Ballard Spahr LLP
Course: LSTU 516S The Law of Cybersecurity and Data Protection
Odia Kagan has been practicing privacy and cybersecurity law in the United States for nearly a decade, having started her career advising companies in these areas in her native country, Israel. In her practice, Kagan helps companies structure their products and services and conduct day-to-day business in ways that minimize privacy and data security risks.
Companies are responsible for letting their customers and employees know exactly what personal information they will be collecting from them and how they will use it, as well as for mitigating the damage of possible data breach disasters.
"There's data everywhere," explains Kagan. "For example, if you are Facebook, the fact that you have a lot of data is obvious, but let's say you're a brick and mortar company that sells widgets. You still have your customer list, you have your employee W2 information and you have trade secrets stored on your systems. If somebody hacks in or tricks employees into providing this information, they can take the information and use it to criminal ends."
Since data is everywhere, data professionals must be too.
Individuals in compliance roles, human resources, IT/cybersecurity, acquisitions, procurement, contract managers, etc. can all benefit from this program, says Kagan, who knows just how pervasive cybersecurity has become and plans to provide students in this program with practical working knowledge, no matter what field they're in.
Name: Abraham Rein
Title:Co-Chair, Information Privacy and Security Practice Group, Post & Schell, P.C.
Course:LTSU 5155 Information Privacy Law
Years ago, Abraham Rein was hesitant to dive into the world of cybersecurity and privacy: "I thought it was something that was going to become commodified," he says. "I was wrong."
As technology continues to advance, the law must constantly try to keep up; this is where privacy experts come into play. In his teaching, Rein will aim to demystify the field and prove its ubiquity.
"I want to help people to start thinking about what privacy is and why we should care about it, because that's a little bit abstract."
While cybersecurity and privacy overlap, Rein explains the difference between the two in layman's terms—privacy concerns what data a company is legitimately allowed to collect and what they're allowed to do with it once they have it; cybersecurity is protecting your consumer's data from malicious third parties, loss and destruction.
"This field is changing so fast and it's just going to become more important because every industry is becoming a technology industry, housing vast amounts of data. The rules about what you do with the data are going to matter more and more."
Learn more about Drexel University's online Master of Legal Studies and certificate programs.