Baby (Dragons) On Board: Two Online EdD Nontraditional Students Balance Schoolwork with Becoming New Parents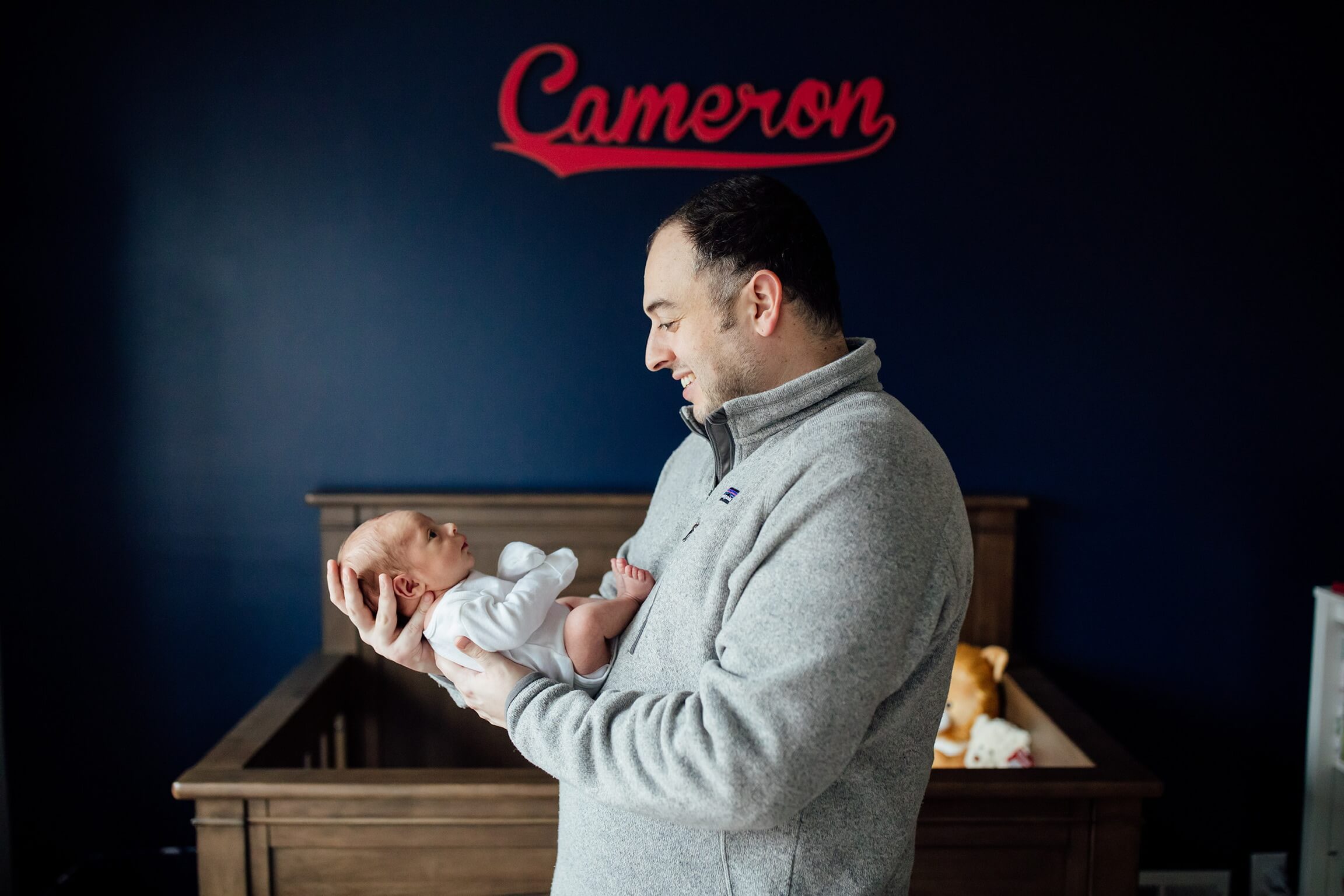 Tuesday, June 18, 2019
Sometimes support for new parents can come from the most unlikely of place. For Kelly Bastek-Jones and Caleb Mezzy, that unlikely place was a discussion board in a class for Drexel University's online EdD in Educational Leadership and Management. Both were pursuing their doctorate degree, and both were preparing to become parents for the first time. When they found out that their children were due around the same time, they became a de facto new parent support group.
Bastek-Jones's EdD journey has included a lot of firsts. Since starting the program, she's gotten married, bought a house and, now, had her first child. Oh, and throughout her entire pregnancy, Bastek-Jones, whose EdD concentration is in educational administration, continued to work full time as a special education supervisor for a school district. That means she was pregnant, working full time and attending classes, all without missing a beat.
Bastek-Jones expected to give birth in April of 2019, during the first few weeks of spring term. Instead, her daughter arrived five weeks early, during the end of a different class. Still, she kept going, never taking time off. She even texted Mezzy when she was preparing to give birth to ask him to reach out to her professor, Kristen Betts, EdD, and let her know what was going on.
Now that her daughter is born, Bastek-Jones is on maternity leave, but still has to balance her class schedule with her role as a new parent. Thankfully, Drexel makes that easy. In fact, Drexel's flexibility is exactly why she chose to pursue the EdD program all along.
"I chose Drexel because it was completely online," Bastek-Jones said. "People in this area who had also done the program said that it was pretty flexible, so I knew that I would be able to accomplish this and start a family at the same time."
That doesn't mean it's easy, of course. Bastek-Jones gets up early to work while her daughter is sleeping, or attends Zoom sessions with her baby on her lap. But no matter what challenges she faces, she's not letting anything get in the way of pursuing her doctorate.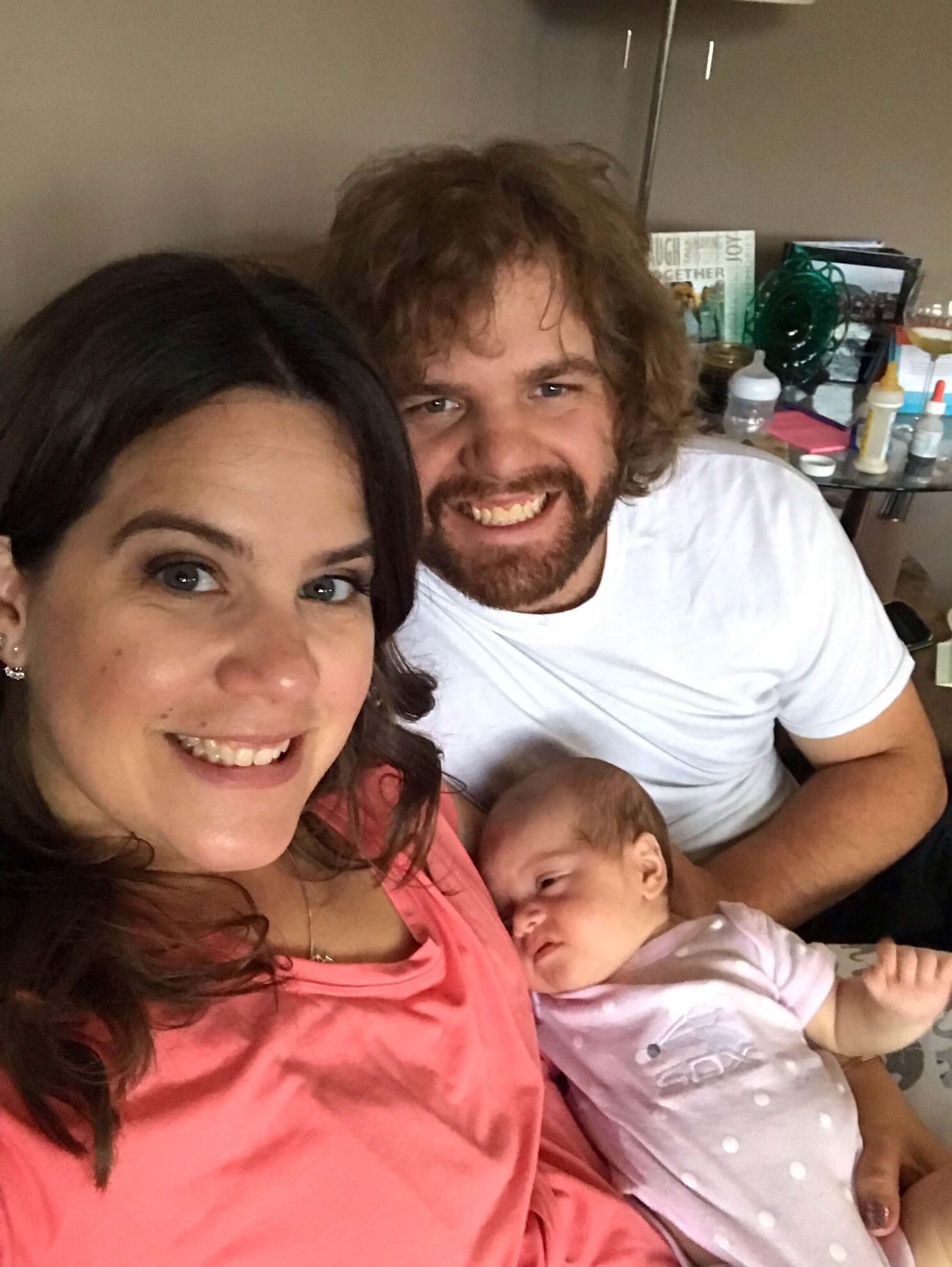 Mezzy works as a professor in the sport management program at Neumann University and helps run the internship program there. He decided to pursue an EdD with a specialization in Athletic Administration to support the work he was doing. Mezzy started the program just a few months after his wife, a graduate of Drexel's nursing program, found out she was pregnant.
His wife was due in February, so Mezzy knew he would have to find a way to finish out the term and prepare for the new baby. He worked with his professor and classmates to turn his assignments in early, so he wouldn't have to worry about them after the baby was born. That doesn't mean he didn't still have Drexel on his mind; when his wife went into labor, he also emailed Betts to ask for an extension on an assignment.
At first, Mezzy chose an online program because it gave him the flexibility to accommodate his work schedule, and helped him take greater control over his education. But, that flexibility soon became important for a different reason: it helped him spend more time with his newborn son.
"It's all about time management," Mezzy said. "My son's schedule is first and foremost, and my doctoral studies fits around that. If my wife and I have to put him to bed at 6:30 and I have to go back and read, then I have to do that. It's about being flexible."
Bastek-Jones's and Mezzy's newborns were welcomed into the Drexel family with open arms. "It is always so special to receive emails and texts from students with the exciting news about what they often share as 'our newest baby Dragon.' Even the best of plans that students put in place can quickly change. Of course, we are flexible and accommodate, which is one of the great benefits of being online," said Betts. "This winter quarter was really special with both Caleb and Kelly sharing news about their 'baby Dragons' arriving within weeks of one another. One of my favorite email announcements came from Caleb with a beautiful photo of his son stating, 'Our baby was born yesterday! He is here and working on his annotations!'"