Two Drexel CNHP Professors On Why They Chose The EdD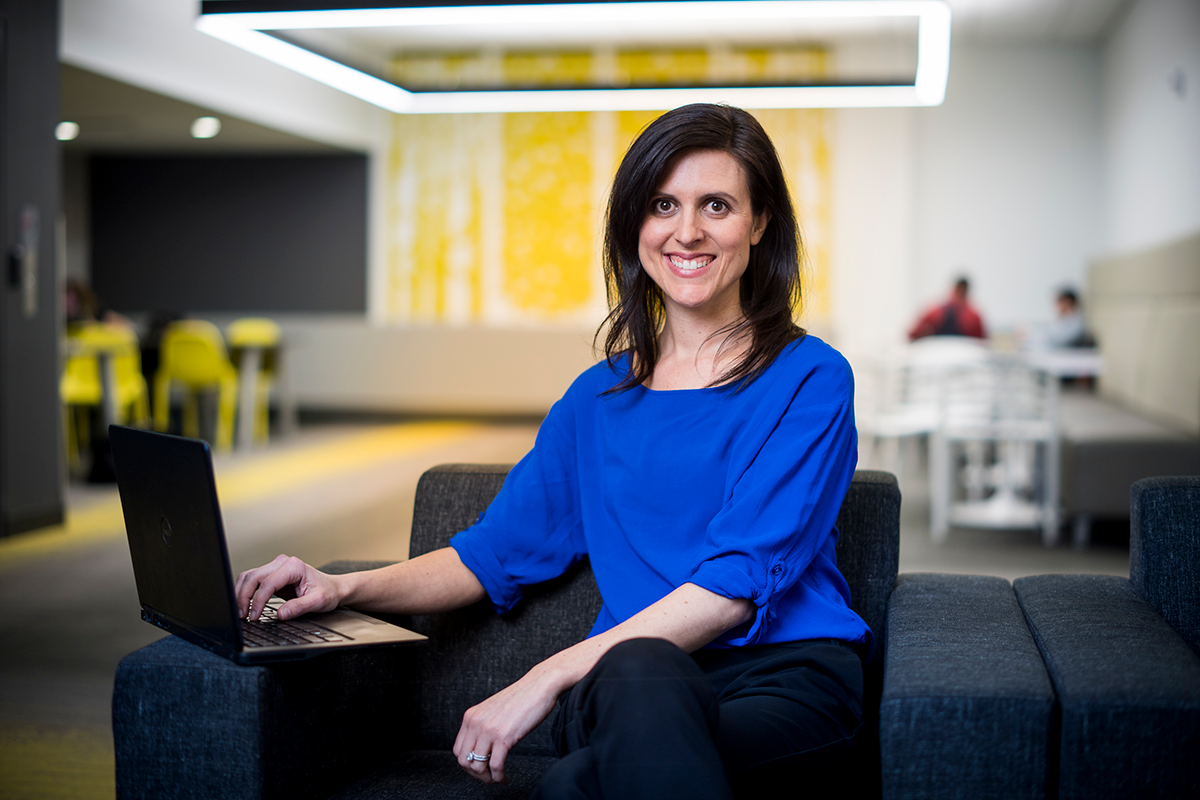 Wednesday, July 22, 2020
Getting an education degree as a nurse may not seem like the most obvious choice. But when looking to their futures, two Drexel University professors from the College of Nursing and Health Professionals decided that they needed an EdD in Educational Leadership & Management to help them fulfill their career goals. Jennifer Olszewski, clinical assistant professor and chair of accelerated nursing programs, and Jackie Murphy, assistant clinical professor and co-chair of the graduate division, talked to us about their experiences in the EdD program, and how it has helped their careers as nurse educators.
Tell us a little about yourself.
JO: I have been a nurse for 25 years. I graduated from Bloomsburg University in 1994. I worked the majority of my nursing career in the ICU. I decided to further my nursing education and completed my MSN/Adult Nurse Practitioner at La Salle University and graduated in 2000. As an NP I have worked in many areas including both acute and primary. Over the past few years I have specialized in geriatric medicine. I continue to practice and consult on patients one day a week.
I also entered into academia as a part-time career choice in 2006. I started by working with nursing students on the hospital floors and quickly realized that I loved teaching. After a few years, I began teaching full-time at Drexel University and have held several leadership positions: Course Chair, Associate Chair of Co-op Nursing Program, Adult-Gerontology Nurse Practitioner Track Director, and currently I am the Chair of the Accelerated Nursing Programs at Drexel.
JM: I graduated from Gwynedd Mercy University in 2004 with my Associate's Degree in Nursing. Then in 2005, I graduated from Thomas Jefferson University with my BSN. In 2007, I decided to pursue my MSN in Nursing Education from Drexel University. I graduated with this degree in 2010. It was the best career decision I ever made, as it opened up so many doors for me. I am currently an Assistant Clinical Professor and Department Chair at Drexel. I have the opportunity to teach in the MSN: Nursing Education Program, which is such an honor to be able to teach in the program I graduated from. I honestly love connecting with my students in the online environment and sharing my passion of nursing education with them!
As a nursing professional, why did you decide to pursue an EdD? Why was an EdD appealing over a different nursing graduate degree?
JO: As nursing faculty, I have been working in both academia and the clinical world. I felt that my nursing knowledge and experience was strong and I wanted to concentrate more on education with particular attention to higher education leadership. I also felt that an EdD provided me with a different knowledge base that might allow me to "branch out" into other roles within higher education.
JM: When I was thinking about my doctoral degree, I was torn over going the PhD path versus the EdD path. I had an amazing mentor who told me to really examine my future career goals and select a terminal degree that aligned with those goals. When I did that, I knew that my future career goals were to teach, be an educational leader, and contribute to the scholarship of teaching through educational research. When I looked at the EdD curriculum at Drexel, it was exactly what I wanted. There are classes in research, educational leadership, and educational methods. The program far exceeded my expectations and I was able to apply the content I learned in every single class to my current career.
What challenges (personal or otherwise) did you face while working towards your degree?
JO: It was quite interesting to be placed in a cohort where professionals had different backgrounds in the field of education. I found that this diversity led to a very rich educational experience.
JM: While in school, I was working full-time and I am married with two kids, so juggling everything was a challenge. But, the program is designed for working professions, so it was doable! Also, you go through the program in a cohort, so I had a great group of peers that I could lean on.
Why Drexel? What made this school (and this program) stand out?
JO: From the moment I started teaching at Drexel, I was impressed with the programs, the faculty, and the university as a whole. The EdD was a new program, however I felt that Drexel had the support and faculty to help me reach my goals.
JM: I was so impressed with my MSN from Drexel that I was confident I would have the same education from the School of Education. Also, professors were experts in their fields.
The other thing that attracted me to Drexel University was that the program was interdisciplinary. For my entire education, I have been educated with only nurses. While that has its benefits, I really wanted to broaden my perspective and learn from other educators. In this program, I worked with K-12 educators and leaders, corporate educators, and educators in higher education. Being in a cohort with such a diverse group of educators with so many different perspectives was so enriching and eye opening. I learned so much from my peers.
What was/is your favorite class?
JO: Well, it has been a long time since I was in the courses, but I think the aspects that still stand out to me involved our coursework that focused on leadership development and solutions to real issues. We also had a course that focused on program evaluations, needs assessments, etc. I found this to be quite useful. Lastly, I also found that the research courses provided a great foundation for my research and much deeper understanding of interpreting findings.
JM: My favorite class was Learning Technologies, as I had the most amazing professor who made the class engaging and exciting. Not only was I able to apply what I learned, but I learned so much just by watching her teaching style. I was able to take elements of her teaching style and incorporate them into mine.
What was your favorite interaction with a Drexel faculty member?
JO: Our first course was taught by Dr. Kristen Betts. I remember being so impressed with her enthusiasm, knowledge, and genuine interest in our experience and goals.
JM: Interacting with my supervising professor, Dr. Betts, throughout the dissertation process was truly transformative. She set the bar high because she knew I could reach it and she pushed me every step of the way. Because of her support and encouragement, I grew as a writer and researcher more than I ever could have imagined.
Can you give an example of how you applied what you learned directly to your job?
JO: Oh my, I apply what I learned every day…in my work and just in life. Truly, I have a deeper understanding about leadership qualities and strategies that is transferrable in any arena. I have to say that I am able to look at a bigger picture (from the balcony) and I value creating the right team with capacity building and sharing a vision. I have created an entire program at Drexel and I used all of my knowledge from this program to do so!
JM: Everything I learned in the program I incorporated into my current job. I learned new teaching strategies, how to be an educational leader, how to complete a thorough program evaluation, and how to conduct educational research. Everything I learned in this program made me a stronger educator and leader. During these unprecedented times, I feel confident that I can lead change to transform higher education.
Why would you recommend other nursing professionals pursue their EdD?
JO: Educational practices are a foundation to nursing. Those of us in healthcare know that we need strong leadership to address healthcare disparities with specific attention to social injustices. More than ever we need diversely educated leaders at all tables and this program provides the necessary knowledge and skill set to accomplish this.
JM: I would recommend this program to any nurse educator, whether that be in academia or professional development. The program will prepare you to be an educational leader by challenging your current ways of thinking and giving you tools to be a strong educational leader and scholar, capable of transforming education.
How can courses in education support your work in nursing?
JO: Nurse are leaders, whether it be at the bedside, administration, policy making or local communities. Healthcare is in dire need of change and nurses account for the largest numbers in healthcare, so it only makes sense that we should be leading these changes.
JM: All nurses are educators, whether in a formal or informal capacity. The courses in the program will enhance your teaching, leadership, and scholarship abilities.
To learn more about the EdD in Educational Leadership & Management, click here.