Drexel's Master of Health Administration Residency Program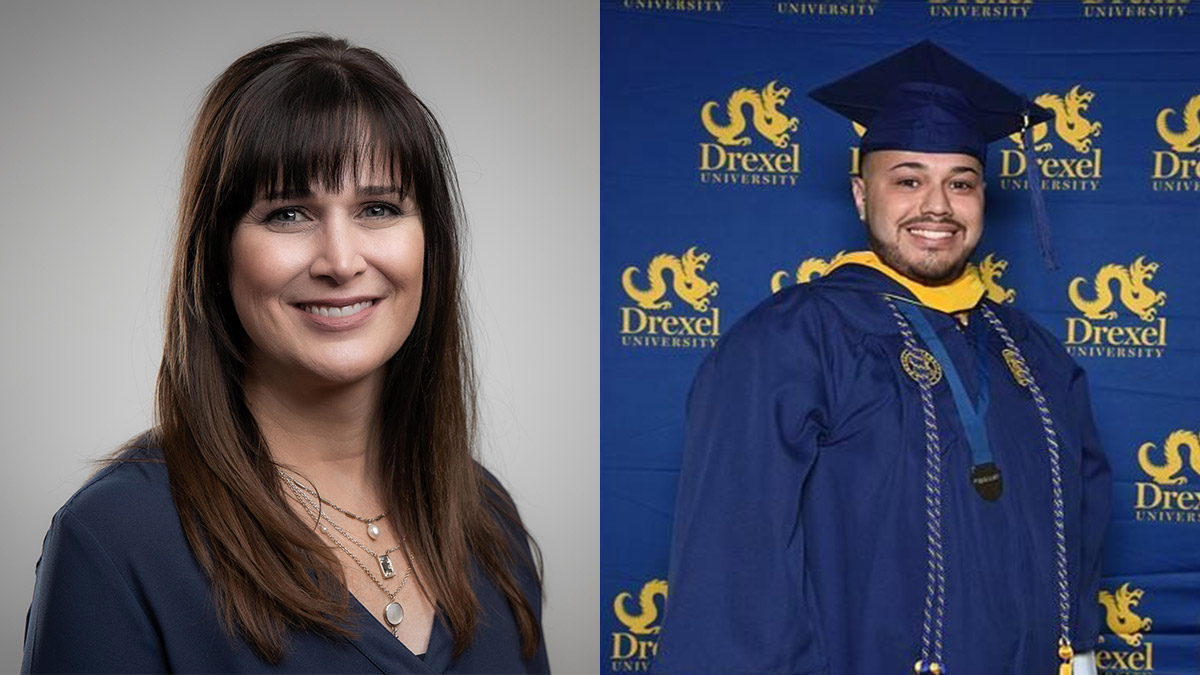 Wednesday, August 25, 2021
Drexel University's online Master of Health Administration (MHA) includes a two-part residency to give students an intense applied administrative experience in the program.
"What makes our residency so unique is that the students get to meet first-hand with the CEOs of organizations and work at a very high level," Marina Moses, the program director for the online MHA program, said.
Drexel's online MHA residency consists of two, four-credit courses: HSAD 515, "Practice issues in Healthcare Management," and HSAD 522, "Applied Management Project." HSAD 515 is completed online in the spring term, while HSAD 522 is a week-long, in-person residency based in Philadelphia during the first week of summer term. Students take these two courses consecutively, giving them the opportunity to work with the same group of peers over both residency courses. For both of these courses, Drexel partners with a healthcare organization that students work directly with over the course of the residency.
Students begin with HSAD 515, where they are introduced to their groups, given a real-world business issue from Drexel's partner organization to consider, and tasked with beginning background research on their topic, including completing a literature review. The goal of HSAD 515 is to teach students how to be consultants.
The on-campus residency, HSAD 522, then allows them to put their consultant skills to the test. The week begins with presentations from senior business leaders and academics to help students fine-tune their own upcoming presentations. For the residency's culminating activity, groups present their findings to senior business leaders from the residency's partner organization.
This final presentation not only gives students the opportunity to act as real-life consultants, but it gives them high-visibility exposure to companies and potential employers.
"During a presentation, one of our students made a suggestion and the CEO said, 'Oh, I'm going to call my organization tomorrow and act on this,'" Moses said. "That's real-time impact…They're actually answering real-life questions that the site wants answered."
Students end the residency by finalizing their report and completing a personal reflection assignment.
Partner organizations could change from year to year, but Moses expects that they will continue partnering with healthcare nonprofits.
While the residency has existed for about seven years, the focus on working with healthcare nonprofits is relatively new. During the first few years of the residency, students completed a narrowly-focused consultant project, such as a one-year operations or marketing audit for various physician practices. About two years ago, the program shifted to prioritizing working with healthcare nonprofits.
Stephen Gambescia, a clinical professor at Drexel University and the author of The Healthcare Nonprofit: Keys to Effective Management, specializes in the management of healthcare nonprofits. His work has looked at how nonprofits, for-profits, and government organizations often share commonalities. Though he acknowledged that many of Drexel's graduates will not necessarily have careers in the nonprofit sector, Gambescia believes that students can apply the skills they learn in the residency to any sector. And, with Drexel's new residency model, students can get a more holistic view of how a nonprofit organization works.
"We wanted students to still do an applied project, still act as consultants, still produce a deliverable," Gambescia explained. "But we wanted to broaden their understanding of the organization."
"What we wanted to do in this residency is train them to be consultants," Moses added. "But we're training them to do that in a real-world manner… Now, you may say to yourself, 'Why do students getting master in health administration need to go to nonprofits when most of them may be working in a clinical [environment].' Well, in fact, we know that MHAs more and more are going into consulting. We know that nonprofit associations are the third largest employer in this country."
Over the last two years, students have worked with a national reproductive health advocacy organization headquartered in Washington, DC and a federally funded, community-based health service center serving people in North Philadelphia.
Russel Reyes, an operations coordinator, and Mary Elizabeth H. Myers, a population health sales consultant, are both currently students in the program. Each completed the residency during the Summer 2021 term, and were tasked to look at racism's impact on the physical and mental health of Black women. Both left the residency with a better understanding of the nonprofit world, and with a real sense of purpose.
"The experience of working with a 'real-world' company has pushed me in ways not anticipated as part of my academic journey. It created a heightened sense of pride and accountability, while emphasizing the gravity of the situation," Myers said. "What I mean by that is by using questions and data provided by the client, it moved me from a theoretical perspective to a practical application where there was increased responsibility beyond myself. The focus was no longer working toward and hoping for good grades but rather shifted my attention toward ensuring we did right by the client. They became the priority."
"My favorite part was understanding what the nonprofit was all about and how the work we were doing, as consultants, could make a difference in the overall goal of the organization," Reyes said. "This residency has allowed me to see what the work of a health care consultant could be and the positivity that is put forth for an organization with making recommendations toward a change for the best."
Meyers also added that the experience helped improve her consulting skills.
"By having this real-world experience, my consultancy skills were sharpened in a variety of ways. One was the practice of securing greater specificity on deliverables to ensure alignment to our client needs. It helped me find the 'voice of the client' and enhanced my ability to present a fact-based client report using clear and concise language," she said. "Additionally, I learned to balance expectations and to not personalize the consulting experience. Ultimately, as a consultant, we are to clarify and define the parameters of the engagement, controlling for scope creep while providing meaningful feedback and recommendations to our client without dictating how the information is used. All this, while hopefully building for future opportunities for further client engagement. The residency allowed for this and more all within a secure educational process."
For more information about Drexel's online MHA program, click here.