MS in Complementary and Integrative Health
This evidence-based program provides health care professionals with the tools to assess, guide, and evaluate patients by merging complementary and integrative health practices into the framework of conventional clinical practice. Coursework explores topics such as phytomedicine, functional nutrition, and mind/body modalities, providing a solid foundation in core competencies, as well as a theoretical basis for applying these practices.
Program Outcomes
Graduates will be eminently positioned as leaders in this specialty field in roles such as:
Consultants
Educators
Hospital Administrators
Integrative Health Care Practitioners
Program Developers
Program Features
American Holistic Nurses Credentialing Corporation, Inc. has endorsed Drexel University's Complementary and Integrative Health Master's and Certificate Programs, which allows graduates of these programs to sit for the nationally accredited board certification in holistic nursing.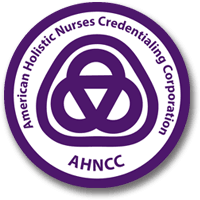 What is the Complementary and Integrative Health (CIH) / Integrative Health or Wellness (IHW) Coaching Pathway Program?
Students from Drexel University's online MS in Complementary and Integrative Health degree program are eligible to apply and concurrently enroll in the University of Arizona's Andrew Weil Center for Integrative Medicine (AWCIM) Integrative Health & Wellness Coaching (IHW) certification program. The concurrent completion of the AWCIM IHW coaching program can count toward the 9 elective credit requirement for the Drexel MS in Complementary and Integrative Health program. The AWCIM IHW Coaching program is approved by the National Board of Health and Wellness Coaching. Graduates of Drexel's MS in Complementary and Integrative Health in combination with the AWCIM IHW Coaching program would then be eligible to sit for the national exam. If you are interested in this option, you may either answer the related questions on the Drexel MS in Complementary and Integrative Health application or you can let your academic advisor know of your interest. Learn more about the program.
Hear From Our Students
"I hate to sound cliche, but I feel like the decision to start this program is a great example of following my intuition. My life has improved in so many small but impactful ways since starting the program. I feel less anxious in general about my future. I have fewer feelings of being 'trapped' as a bedside nurse. I also feel I have a healthier thought process, now that I have a better understanding of its impact. I also have been able to share some of the knowledge I've learned with my family and close friends who have made small changes as well. Although it's a little scary investing in such a program, I have an idea of the direction I want this education to take me and have a deep knowing that I'm on the right path."
— Taneisha Varns
"The most recent, big example of following my intuition was applying to the Complementary and Integrative Health program here at Drexel. For a long time, I'd been feeling unfulfilled in my career, but had no idea what else to do. One day, while looking at online degrees, I came across this one and it sounded interesting. For the next year and a half, I continued to look, and continued to grumble, but something (intuition?!) kept pulling me back to look at the Drexel CIH program. I looked at other programs at Drexel. I looked at CIH programs at other universities. I considered quitting and going to work at a coffee shop, or as a professional dog walker. Nothing felt right in the way that this program did. So, having no idea where it would lead me, I bit the bullet and applied. Just three quarters in, it has already changed the way I look at my job and approach my patients. And I'm enrolled in the Health and Wellness Coaching pathway—new career opportunity? Who knows! Most importantly, I never imagined how profoundly healing the program would be for me on a personal level. No question, my intuition led me here."
— Wendy Uhing, OTR/L
Online Open Houses
Learn more about this and other nursing programs during our upcoming online open house webinar series.
Related Program
Questions? We're here to help!
For application related questions:
enroll@drexel.edu
For program related questions:
College of Nursing and Health Professions Program Team
CNHPGraduateDivision@drexel.edu
---
Drexel University offers a variety of Graduate Minors that can be added to any master's degree program.
State restrictions may apply to some programs.
Curriculum
This program is organized into four 10-week quarters per year (as opposed to the traditional two semester system) which means you can take more courses in a shorter time period. One semester credit is equivalent to 1.5 quarter credits.
The plan of study is designed with 1-2 courses per quarter. Graduate students who utilize student loans (FAFSA) have to maintain a minimum enrollment of 4.5 credits for a term or two courses per Quarter.
Required Courses

CIT 503
Holistic Living For The Caregiver
3.0
or NURS 539
or Holistic Living for the Caregiver
CIT 502
Foundations of Complementary and Integrative Therapies
3.0
or NURS 529
or Foundations of Complementary and Integrative Therapies
CIT 501
Foundations of Phytotherapy
3.0
or NURS 551
or Foundations of Phytotherapy: Clinical Applications of Herbal Therapy
CIT 511
Spirituality, Health and Healing
3.0
or NURS 561
or Spirituality, Health and Healing
CIT 552
Integrative Advanced Relaxation Techniques (I-ART)
3.0
or NURS 552
or Integrative Advanced Relaxation Techniques
CIT 619
Principles of Bioenergy Therapies
3.0
or NURS 619
or Principles of Bioenergy Therapies
CIT 626
Translational Research in Complementary and Integrative Health
3.0
CIT 656
Traditional Healing Systems
3.0
or NURS 656
or Traditional Healing Systems
CIT 657
Functional Approach to Clinical Nutrition
3.0
or NURS 657
or Functional Approach to Clinical Nutrition
CIT 696
Integrative Health Strategies I
3.0
CIT 697
Integrative Health Strategies II
3.0
CIT 698
Graduate Seminar
3.0

Electives

9.0
Total Credits
45.0
Admissions Criteria
Open to health care professionals from a variety of disciplines, including:

Nurses, physician's assistants, psychologists, women's health practitioners, members of oncology organizations, clinical nutritionists, and couple and family therapists


Bachelor's degree from an accredited university with a major in a health-related field
Cumulative GPA of 3.0

If your GPA is lower, you're still encouraged to apply, but should ensure that relevant professional experience is included on your resume. You must also provide two professional letters of recommendation from either previous or immediate supervisors or former faculty members who can attest to your clinical knowledge, skill, and potential aptitude for graduate study.
Required Documents
With multiple ways to submit documents, Drexel makes it easy to complete your application. Learn more by visiting our supporting document submission guide.
A completed application
Official transcripts from all universities or colleges and other post-secondary educational institutions attended (including trade schools)
Two professional letters of recommendation from either previous or immediate supervisors or former faculty members who can attest to your clinical knowledge, skill, and potential aptitude for graduate study

If you have a cumulative GPA of 3.0 or higher, this requirement can be waived

Personal Statement (under 1,000 words) that will give the admissions committee a better understanding of:


Why you are choosing this program of study
Your plans upon completion of the graduate degree
How your current work experience will enhance your experience in this program

Resume including specific details of your responsibilities and job experiences
Additional requirements for International Students
Tuition
The tuition rate for the academic year 2023-2024 is $1054 per credit.
For the academic year 2023-2024, students enrolled in an online graduate academic program will be charged a graduate online program fee of $125 per year.
This program is eligible for Financial Aid.
Special tuition rates available for Drexel University Alumni, Military members, and members of our Partner Organizations

These rates apply only to new online students and students being readmitted.
Tuition rates are subject to increase with the start of each academic year in the fall term.
All students must contact applyDUonline@drexel.edu within the first two weeks of the term to request tuition savings for which they qualify.
Special rates cannot be combined. If you qualify for more than one special rate, you'll be given the one with the largest savings.
When receiving special tuition plans with Drexel University Online, you may not combine them with other tuition benefits that may be available from Drexel University.
Apply for admission to Drexel University
Use the Apply Now form to get started.