Online MS in Drug Discovery and Development
Drexel University's online MS in Drug Discovery and Development offers you the specialized training and real-world insight you need to find success and enable advancement in the field of drug discovery and development. This unique program provides the rigorous scientific and technical training necessary to succeed in this complex and multidisciplinary field, and facilitates a smooth transition to an enduring and productive career with a biotechnology firm, pharmaceutical company, contract research or nonprofit organization, or an academic institution.
MS in Drug Discovery and Development Program Features
100% online
Optional thesis
Customizable curriculum
Over 50 approved electives to select from
Full-time and adjunct faculty with years of industry experience
Learn from active professionals
What is an MS in Drug Discovery & Development?
Drug discovery and development is the process by which new drugs are produced and brought to market. The FDA states that there are five stages in the drug development process: discovery, preclinical research, clinical research, FDA review, and FDA post-market safety monitoring.
Drexel's online MS in Drug Discovery and Development teaches you to understand, evaluate, and engage with every stage in this discovery and development process. The core curriculum is supported by a large offering of specialized topics that allow you to focus on areas like:
Clinical Research
Discovery Research
New Product Development
Pharmaceutical Law
Regulatory Affairs
Strategic Planning
Technology Transfer
Program of Study
Drexel's drug discovery graduate program offers a flexible curriculum highlighted by a core set of required courses that introduce the essential scientific underpinnings of the field and numerous specialized topics including:
Biologics
Biomarkers
Business Development
Clinical Development
Commercialization and Marketing
Computer Aided Drug Design
Entrepreneurship
Formulation
High Throughput Screening
IND Application
Intellectual Property
Lead Optimization
Medical Writing

New Drug Application
Peptide Therapeutics
Pharmaceutical Manufacturing
Pharmacoepidemiology
Pharmacogenomics
Pharmacovigilance
Program and Portfolio Management
Safety and Toxicology
Target Identification
Target Validation
Translational Medicine
Use of Animal Models
Vaccines
This is complemented by an extensive list of advanced electives that let you customize the program and focus on one or more areas of particular interest.
Faculty
One of the major strengths of the Drug Discovery and Development program is the diversity and extent of faculty with significant industry experience. This includes five full-time faculty members with over 100 combined years of experience as both scientists and senior executives in the pharmaceutical and biotech fields. The adjunct faculty consists of over 30 active professionals and includes several senior level executives from regional and national companies whose expertise includes topics ranging from target identification and validation to commercialization and marketing.
Hear From an Alumna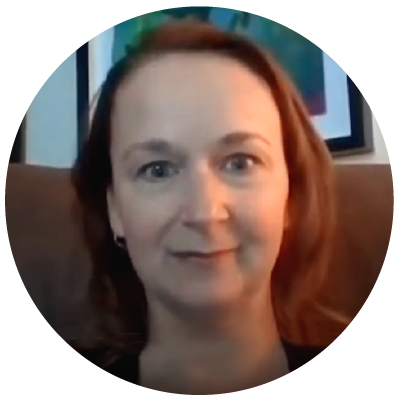 Monthly Online Open House - Meet the Program Directors
During this monthly virtual event, the program directors will introduce you to the drug discovery & development programs, discuss the curriculum, and answer any questions you may have. Register today!
Drexel's 10,000 Hours Podcast: I Want a New Drug
There seems to be a million kinds of medicine in your local pharmacy. But what does it take to get a drug to market? Drexel professor Richard Mangano explains the drug discovery and development process, and why some drugs get funded – and some don't.
Requirements for The MS in Drug Discovery & Development Online
You must have a bachelor's degree from a regionally accredited institution in the United States or an equivalent international institution in order to pursue this degree. Your GPA should be 3.0 or higher, and relevant work experience is considered very valuable.
Students who pursue the MS in Drug Discovery and Development come from various professional and academic backgrounds. You'll learn alongside classmates who work at pharmaceutical, biotech, and contract research companies, and have backgrounds in life sciences, chemistry, engineering, and pharmaceutics. Ideal applicants for this program include:
Graduate Students
Mid-Level Pharmaceutical Professionals
Pharmaceutical and Biotechnology Employees
Professionals Interested in a Career Change
Recent College Graduates
What Can I Do With a Drug Development Degree?
Careers in Drug Discovery & Development
With a degree in drug discovery and development, you'll be prepared for careers throughout the industry. Graduates from this program have gone on to work at companies like Merck, GSK, Janssen, Amgen, and the FDA. Some common career paths for graduates include:
Business Development
Clinical Research
Commercial Marketing
Discovery Research
Drug Safety and Metabolism
Manufacturing
Medical Affairs
Project Management
Regulatory Affairs
How Long Does It Take to Complete an MS in Drug Discovery & Development?
Drexel's online MS in Drug Discovery & Development is a 38 credit program. Most online students complete the program on a part-time basis. Courses are offered during fall, spring, and summer semesters so you can complete your MS in Drug Discovery & Development in as little as two years. Most students take two and a half to three years to complete the program.
MS in Drug Discovery & Development Salary Expectations
Salaries for drug discovery and development roles will vary largely based on employer and location. However, according to the Bureau of Labor Statistics, some common job titles and salaries are:
Life Scientist - $89,150
Medical Scientist - $88,790
The biopharmaceutical industry is enjoying steady growth in the number of jobs and wages with the average wage approaching $100,000 per year.
For Questions, Please Contact:
Dr. Paul McGonigle
Professor and Director
215.762.8408
pm455@drexel.edu
Dr. Joanne Mathiasen
Professor and Co-Director
215.762.8578
jrm398@drexel.edu
Related Programs
---
Drexel University offers a variety of Graduate Minors that can be added to any master's degree program.
State restrictions may apply to some programs.
Curriculum
Both a thesis and a non-thesis option are available. The non-thesis option requires the preparation of a scholarly document on a topic related to the biopharmaceutical field. The thesis option requires a written thesis that is focused on an area of concentration within the pharmaceutical industry. The thesis may be based on research (laboratory or otherwise) conducted within a pharmaceutical rotation, which may be at Drexel or at a pharmaceutical or biotechnology company, nonprofit or contract research organization, or a government agency.
Required Courses

IDPT 500S
Responsible Conduct of Research
2.0-3.0
or CR 612S
Fundamentals of Compliance
NEUR 500S
Statistics for Neuro/Pharm Research
2.0-3.0
or IDPT 501S
Biostatistics I
or CR 520S
Applications of Clinical Research Biostatistics
PHRM 512S
Graduate Pharmacology
3.0
PHRM 525S
Drug Discovery and Development I
3.0
PHRM 526S
Drug Discovery and Development II
3.0
PHRM 527S
Current Topics in Drug Discovery and Development
1.0
PHRM 605S
Research in Drug Discovery and Development
4.0
or PHRM 610S
Practicum in Drug Discovery and Development

Electives

*

20.0-21.0
Total Credits
38.0-41.0
Admissions Criteria
Bachelor's degree from a regionally accredited institution in the United States or an equivalent international institution
Cumulative GPA of 3.0 is preferred

Those with a lower GPA are encouraged to apply, but should ensure that relevant professional experience is included on their resume for evaluation

Required Documents
With multiple ways to submit documents, Drexel makes it easy to complete your application. Learn more by visiting our Completing Your Application Guide.
A completed application
Official transcripts from all universities or colleges and other post-secondary educational institutions (including trade schools) attended
Three letters of recommendation from professionals or former instructors
Essay of approximately 500 words explaining:

Your reasons for pursuing a degree from Drexel
Your short-term and long-term career plans
How your background, experience, interests and/or values, when combined with a Drexel degree, will enable you to pursue these goals successfully

Resume
Additional requirements for International Students
Tuition
The tuition rate for the academic year 2022-2023 is $1552 per credit.
This program is eligible for Financial Aid.
Special tuition rates available for Drexel University Alumni, Military members, and members of our Partner Organizations

These rates apply only to new online students and students being readmitted.
These rates apply only to fully online courses. Hybrid or on-campus courses may have different rates.
Tuition rates are subject to increase with the start of each academic year in the fall term.
All students must contact applyDUonline@drexel.edu within the first two weeks of the term to request tuition savings for which they qualify.
Special rates cannot be combined. If you qualify for more than one special rate, you'll be given the one with the largest savings.
When receiving special tuition plans with Drexel University Online, you may not combine them with other tuition benefits that may be available from Drexel University.
Apply to earn a Drexel degree online!
By starting or resuming an application to Drexel University, I accept that I may be contacted by phone, e-mail, direct mail, and text message.